The Dirty Dozen Brass Band
Nathan and the Zydeco Cha Chas
Black Sheep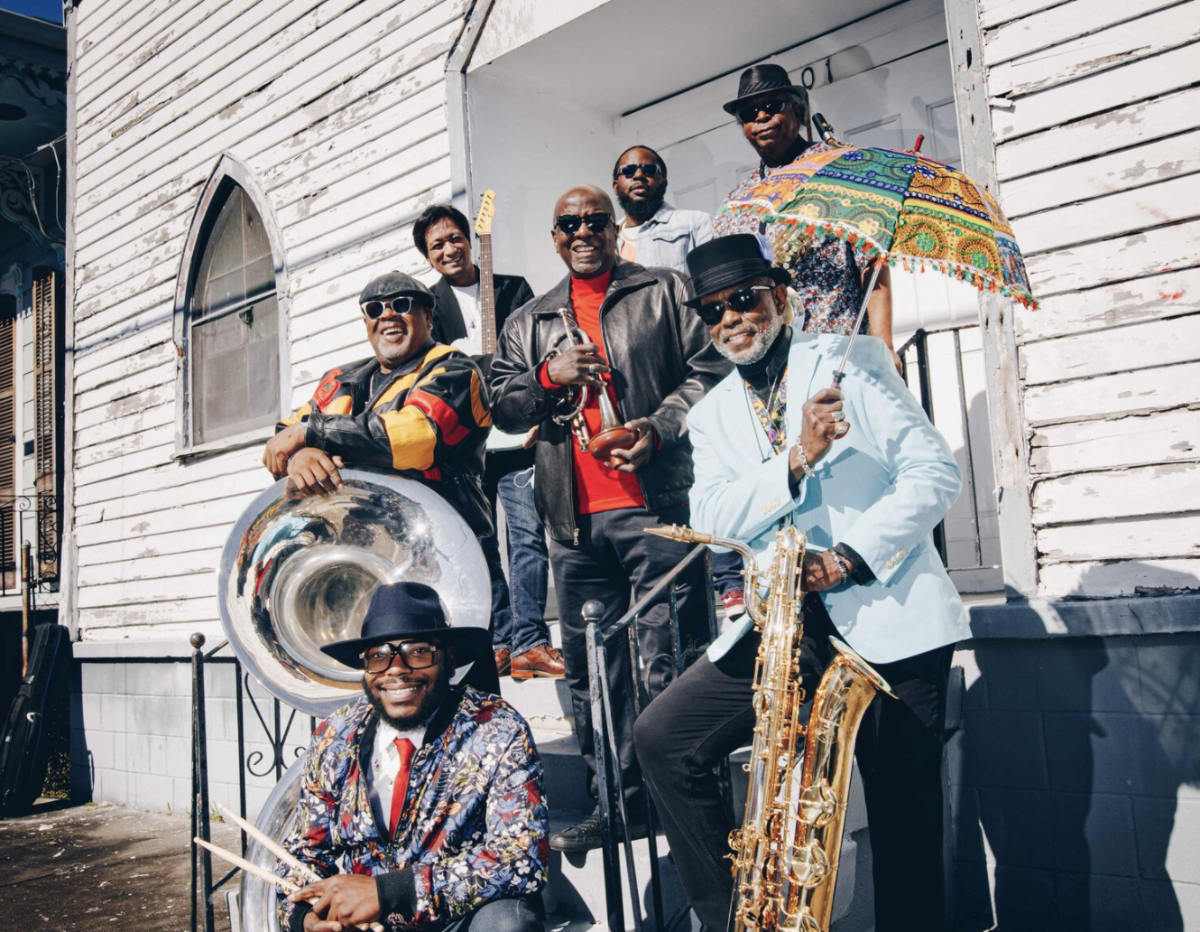 Artists
The Dirty Dozen Brass Band
Formed in 1977, The Dirty Dozen Brass Band are the pioneers of the modern New Orleans brass band movement, recognized worldwide as an unstoppable musical machine whose name is synonymous with genre bending romps and high octane performances. They have been featured guests both in the studio and on stage with artists including Elvis Costello, Dr. John, Widespread Panic, Modest Mouse, Dave Matthews Band, The Black Crowes and many others. In 2021 and 2022, The DDBB will be touring as special guests on The Doobie Brothers 50th Anniversary Tour featuring Michael McDonald.
Roger Lewis - Baritone Sax/Vocals
Kevin Harris - Tenor Sax/Vocals
Gregory Davis - Trumpet/Vocals
Kirk Joseph - Sousaphone
TJ Norris - Trombone
Julian Addison - Drums/Vocals
Takeshi Shimmura - Guita
Nathan and the Zydeco Cha Chas
Growing up in a Creole-speaking home in St. Martinville, Nathan eagerly sought out the music of Zydeco originators such as Clifton Chenier. Later, while recovering from a serious illness, Nathan decided to dedicate himself to learning the accordion. That dedication blossomed into an illustrious career, which now spans three decades.
The music of Nathan and the Zydeco Cha-Chas is the expression of a remarkable South Louisiana family. Dennis Paul Williams, Nathan's brother, brings his jazz-influenced guitar chops to the band. He's also a well-known painter whose work has been shown throughout the country, and has recently published a collection of his work. The eldest Williams brother, Sid 'El Sid O' Williams, is a Lafayette legend unto himself, and Zydeco would never have survived into the new millenium without him.
Nathan formed The Cha-Chas back in 1985, and since then has brought his unique take on this regional South Louisiana music to all corners of the globe. From Lincoln Center in New York to The Grand Ole Opry in Nashville, Nathan's music has crossed all barriers to speak to the very heart of his audience.
Inducted into the Louisiana Music Hall of Fame in 2005, he was honored last year with the Zydeco Music Association's Lifetime Achievement Award. The Cha-Chas have been voted the top Festival Band in the country, and have won the coveted Big Easy award for Best Zydeco Band for several years running.
Nathan and his band have been featured in the New York Times, Essence and People magazines, and on the cover of USA Today. They've appeared in films like In The Electric Mist and The Kingdom of Zydeco, and worked with artists as diverse as Cindy Lauper, Michael Doucet and Buddy Guy.
Keepers of the Zydeco Flame, they are committed to keeping their Creole Heritage alive…
– C'est Si Bon!