Bumpin Uglies
Kyle Smith
Black Sheep
$17.00 - $100.00
All Ages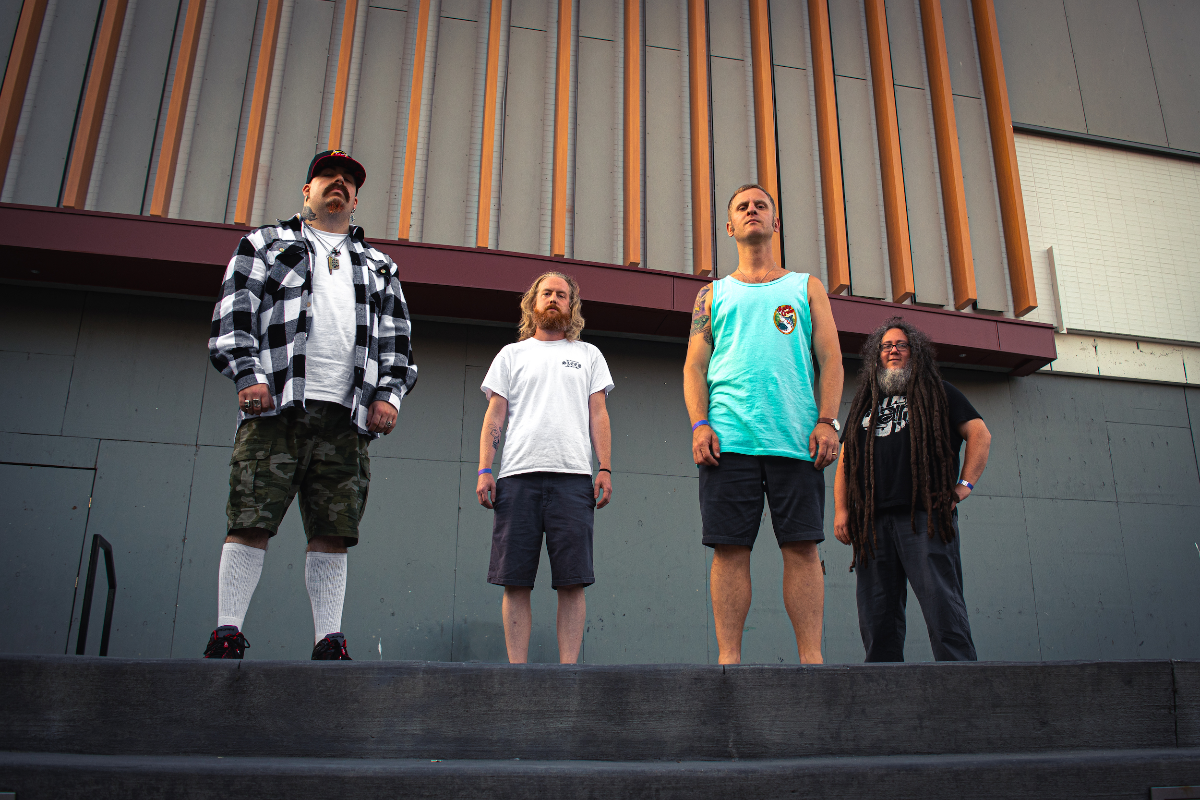 Artists
Bumpin Uglies
Bumpin Uglies knows all about hustle. The Maryland reggae-rock band had spent more than adecade on the road, starting with local open mics and backyard parties and growing into roadwarriors, building an ever-expanding audience with sold-out shows in clubs and prime spots atfestivals from coast to coast, on one national tour after another. Then the pandemic hit, andtouring shut down.After being in motion for so long, singer and lead guitarist Brandon Hardesty wasn't about to sitstill, even if he couldn't be out on tour. In fact, Bumpin Uglies never really stopped working—they adapted. The group returned to playing backyard parties around Annapolis, where they'rebased, and added socially distanced concerts and full-band livestreams. In the fall of 2020, theyalso started releasing a new song every month as part of a project called the Never EndingDrop."We felt like prospectors going out and trying to find gold—it was just uncharted territory,"Hardesty says. "We had to figure out a way to make aliving. That's kind of what being amusician during Covid has felt like to me. You can do it, but you have to be bold."Hardesty has been bold from the start. He was waiting tables when he started the band in hisearly 20s. With an ear for melodies and the determination to succeed, he poured his time andenergy into making Bumpin Uglies a success. For years, the band did just about everythingthemselves, from booking shows to releasing their own albums, building a sense of momentumalong the way that eventually became self-sustaining, and then Hardesty wasn't waiting tablesanymore.No surprise, then, that a musician with his strong work ethic found a way to take maximumadvantage of the sudden surplus of time at home. For one thing, he got to hang out with histoddler son, and he and his wife welcomed a new baby. He also wrote a ton of songs. For thefirst time, Hardesty approached songwriting as a discipline, dedicating time to working on newmusic rather than waiting for inspiration to strike and then jotting down ideas in the back of theBumpin Uglies van on his way from one gig to the next."I just woke up every morning and I made a pot of coffee, and I had this running list of ideas inmy phone for hooks and riffs and progressions," he says. "I satdown every day and mademyself write a song, and 85 percent of them were pretty good. And it was awesome. I really,really enjoyed the process."The result is the band's seventh studio album,Mid-Atlantic Dub, which they recorded in 2021and plan to release this fall. After showing the breadth of Bumpin Uglies' influences on theNever Ending Drop, from folk to classic country to hip-hop,Mid-Atlantic Dubbrings the group—also featuring Dave Wolf on bass and vocals, Ethan Lichtenberger on keyboards and TJHaslett on drums—back to the core of what they do."It's very groove-focused," Hardesty says. "It's very hooky, very vibey. It's very accessible, butthere was no compromise on the storytelling or the lyricism."
In fact, Hardesty had a lot on his mind while working songs forMid-Atlantic Dub. He hadrecently lost his own father while he was stepping into being a dad himself and letting go of thevestiges of childhood, all during the uncertainty of a global pandemic. It's all there on "SlowBurn," featuring Jacob Hemphill from SOJA. "Before the oak you got the sapling and the seed /Before you triumph you will swallow a defeat," Hardesty sings over unhurried upstroke guitarsand a beat laid back into a deep pocket."I was doing a lot of growing up during Covid," he says. "It was very much like a survival thing,and when you're in that kind of mode, it forces you to cut a lot of bullshit out of your life."What's left, in Hardesty's songwriting as in his daily life, is what's real, and what's real stands asolid chance of connecting with an audience that appreciates openhearted lyrics paired with atight reggae-rock vibe."For me, it's just all about honesty," Hardesty says. "That's what I listen for when I'm listeningto music. I want to feel like whatever the author's saying is honest.
Kyle Smith
Reggae rock singer-songwriter Kyle Smith, from Ventura, California, offers his blend of Southern California style reggae with melodic acoustic rock that is catchy, truthful, and humorous. Kyle's roots come from years of his troubled youth and addiction while living in Long Beach, CA. His self-titled debut EP gives you a glimpse of the life he endured with songs like "Dope Fiend" and "Jaded" all the while keeping an uplifting spirit and tempo. Kyle is a warrior, and a beacon of light whose goal in life is to give hope and spread positive vibes with his music. His talent is raw, natural, and unforced. Whether solo with his guitar, or backed with a band, Kyle stands tall and proud. With a flash of his smile he immediately warms up the room and invites you into his world.
His debut EP is nothing short of inspiring and at his live performances, you will hear original music laced with Cali roots, dub reggae, hip hop, and punk rock. On December 15, 2017, the Kyle Smith EP was released on iTunes, Amazon, Google Play, and all other major digital outlets. His music is currently streaming on all major platforms including Spotify, You Tube, Apple Radio, iheart radio, and more.
In its first weekend of release, Kyle's debut EP broke the Top 10 for album sales/downloads on the iTunes Reggae charts. Kyle has begun regional touring, having played many local shows so far and opened for some national and international acts including, J-Boog, The Aggrolites, Pato Banton, and Tomorrows Bad Seeds, Hirie, and Long Beach Dub All-Stars. Kyle has also been featured on local internet and radio stations including, 92.9 KJEE, 91.9 KCSB, Surf Roots Radio, and Red Light District Radio. Kyle recently completed an East Coast Tour which stretched from Florida to New York this past summer of 2018.
Although his journey back to music began less than one year ago, Kyle has a solid fan base currently spanning the nation, and his single "Dope Fiend" which started this movement on Facebook, has gone viral with almost 87,000 views so far. Kyle recently won Best New Artist, at 2018's Ventura County Music Awards, and won The Best Songwriter Competition for The California Roots Festival 2018 and was invited to perform at the festival. Kyle also played many local festivals in 2018 including; Mammoth Reggae Fest, Cali Roots, and he is slated to open One Love Cali Fest on February 20th, 2019!
As for the future, Top 40 domination is inevitable. Kyle's music is going to spark and inspire a new generation of reggae rock enthusiasts.
Kyle Smith's newest single "Astray" was released February 15th, 2019, on iTunes, Amazon, Google Play, and all other major digital outlets. Look out for his next release, "Permanent Vacation", coming soon!