Anchors Aweigh Presents
Face To Face
Sharp/Shock, No Bueno!
Black Sheep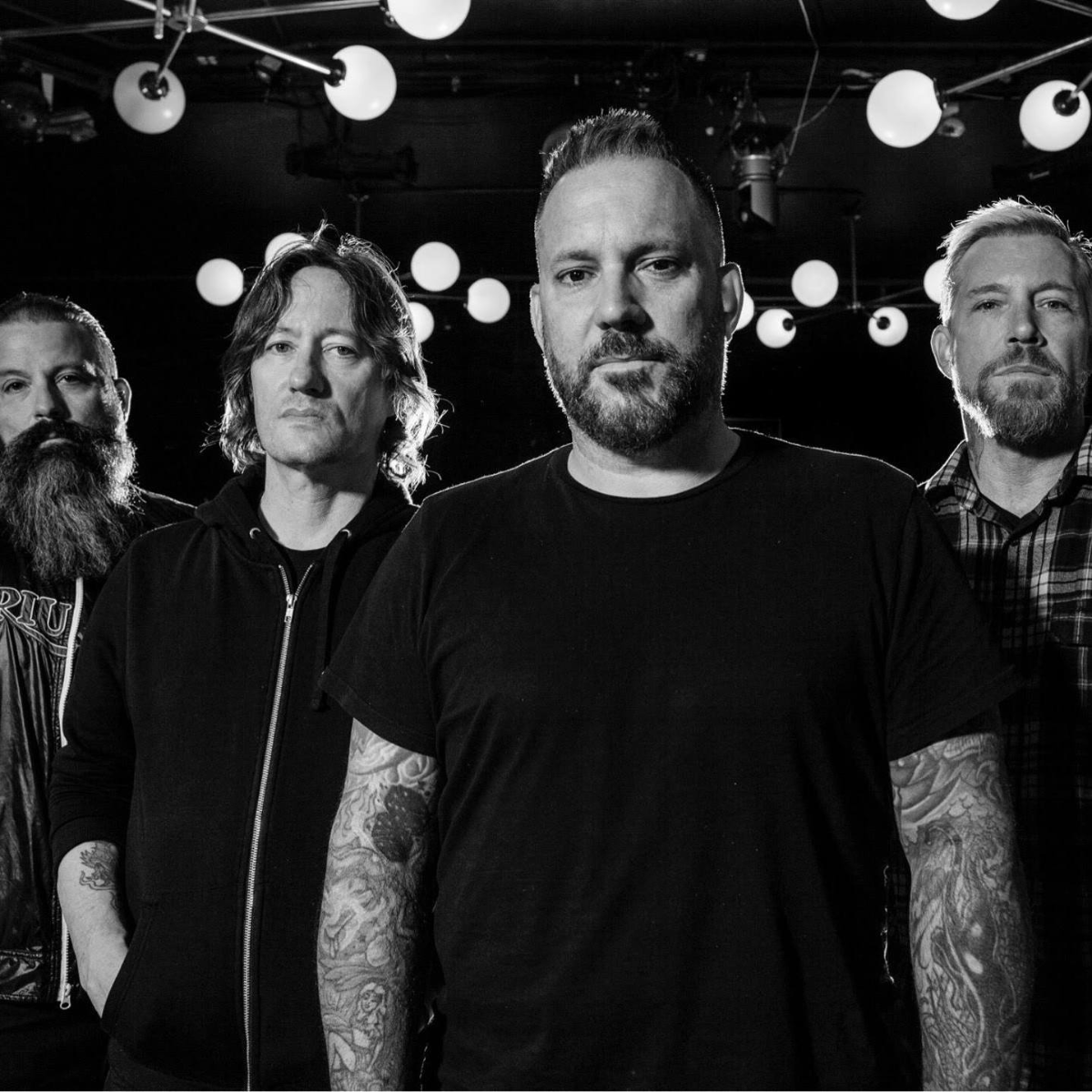 Additional Info
Face To Face 25th Anniversary Tour of "Big Choice"
Artists
Face To Face
When you think of West Coast punk rock—Hell, when you think of punk rock in general—there aren't many names more culturally resonant than Face To Face, the melodic-punk group formed by frontman Trever Keith 27 years ago. The band has weathered the shifting sands of punk rock and pop culture more times than anyone can count, and here they are, nearly three decades later, not only still going strong but finding new and exciting ways to keep their band and their fans invigorated.
Case in point: Hold Fast (Acoustic Sessions), the brand new full-length from Face To Face, releasing July 27 on Fat Wreck Chords. As its title so handily points out, this is an acoustic record—the first of Face To Face's career—but the album has more than a few sonic twists and turns, with a career-spanning tracklisting, jumping from 1992's genre classic Don't Turn Away to the band's most recent effort, 2016's return-to-form Protection. As Keith explains, this was sort of a happy accident.
"During last year's Econo-Live tour, we included a VIP package for the first time ever," he begins. "I wanted to do something more than just signing autographs or taking pictures, so we added an acoustic set every night before the show. What came out of that experience was this realization that our songs, when stripped down, had a really cool identity that didn't exist the way that we play them as a full band, punk-rock style. We started to notice this connection with the people who were watching, and we started thinking, 'Maybe we should record this.'"
So Keith and his band—longtime bassist Scott Shiflett, drummer Danny Thompson and guitarist Dennis Hill—did just that, booking a studio during an off-day on tour to capture this raw, stripped-down snapshot of their catalog. From there, the band approached Fat about releasing the album, but even though the label was supportive of the project, Keith himself wasn't happy with the result: He decided to scrap the original sessions and have the band hit the studio once more, this time with more songs and refined arrangements that include guest musicians (including accomplished pedal-steel player Gary Brandin and Dirty Heads percussionist Jon Olazabal) and unique instrumentation such as mandolin, piano and harmonium.
"Anyone familiar with our band knows that one thing our band is, for better or worse, is adventurous, starting back in 1999 with Ignorance Is Bliss," Keith explains. "We haven't stayed the path as your stalwart punk-rock band that's going to keep giving you the same-sounding punk record every time with different song titles."
While some of Face To Face's most popular tracks are on Hold Fast, the band's signature song, "Disconnected," was actually not a part of the original acoustic sessions.
"The first version of the acoustic record was only eight songs and we needed more material for a full-length record, so we put it to a vote with our fans on Facebook," Keith says. "As a result of that poll, we added 'Disconnected' and 'Ordinary,' and they turned out to be some of my favorite arrangements on the record."
Keith says to expect a different side of the band on their coast-to-coast headlining tour that will begin this July.
"These are acoustic-only shows in different types of venues—some will be seated," the frontman reveals. "It's a tour where people can come to the show and kick back and relax a little bit. You won't have to worry about crowd surfing or a circle pit. It will be a more chilled out experience."
Of course, since there are only 10 songs on Hold Fast, fans can expect to hear all of them in the set along with some other surprises.
"We might throw in a cover or two, as well as some Ignorance Is Bliss songs," Keith says. "In fact, we purposely steered clear of Ignorance Is Bliss songs on Hold Fast because I think we might do an entire acoustic version of that album in the future."
Which brings us to the album title: What exactly does Hold Fast signify?
"We're a band that isn't afraid to try new things and stretch out beyond what people define as punk rock. It's part of our career ethic and something we will never change," Keith says. "An acoustic record is something we never would have done in 1994 because it wasn't 'punk rock' then, but the world has changed, our supporters have changed, we've changed, and the timing just feels right."
Sharp/Shock
Have you ever heard the inarguable sound of what materializes when you let fate direct the future? What if that sound was influenced by twenty years of British and American punk cultures colliding? For the members of Sharp Shock, growing up with the bands that defined music with an honesty and passion that can be rarely found in modern times, cleared a very obvious path for what they wanted to do with their own lives. Sometimes in music, the storybook tale of determination, sacrifice and despair can be thrown around hastily. To some, those three things describe a reality that very few can truly understand, and for the members of Sharp Shock, they are only a few attributes that make up their unique story.
Having all played in bands from a young age, the work ethic it takes to move your life around the world just isn't something that most people possess. Playing in garages to arenas and back again, sleeping on floors and in vans for the better part of the last fifteen years, they found their way to Southern California and were pushed only by that dream so many end up letting slip away.
Singer/Guitarist Davey Warsop (Beat Union, Suedehead) and bass player/vocals Dan Smith (The Dear & Departed) are UK exports. Smith by way of New Zealand and also widely known for his achievement in the tattoo world, they both moved to California in the early 2000's without knowing each other. Korey Kingston (The Aggrolites/Suedehead), a San Diegan drummer raised on a healthy diet of Reggae, Ska and a West Coast view on that same upbringing, would end up completing this trio perfectly. Despite their different geographical beginnings, they quickly realized they were all very much from the same place. "The timing couldn't have been better" says Smith. "As the story goes, both myself and Korey reached out to Davey by way of text message, coincidentally within a minute of each other, suggesting we start something. We hadn't even met, so i think Davey saw that as some kind of synchronicity, perhaps too much of a coincidence for him to ignore. Then before we knew it, we were already in the studio recording".
It was only a matter of time before the hiatus they were all experiencing and this coincidence would essentially bring them together. Musically, it is exactly what you might expect kids schooled early on The Jam and Stiff Little Fingers would sound like. Then, submerse that in the sun drenched beach cities of Southern Californian surf,skate and punk culture and the sounds of The Descendents or early Green Day and you will find Sharp Shock. The way the band formed can only be described as organic and after some time away from playing and being rather disheartened with the machine of the music industry and not knowing where they fit in, they all agreed to take much more of a DIY approach this time. Warsop, having produced and engineered countless records over the years at Hurley studios shortly after moving to the US, was a key piece in the productivity of self producing the debut album. "We tracked the majority of this record live, to keep the performances honest and fun. Like our name suggests, we're trying to keep everything about this band direct and to the point. From the songwriting being short and snappy, to us being a trio…we don't want to overcomplicate anything." says Warsop. Sharp Shock had their first record under their belt within a very short amount of time and it would be no surprise if a second wasn't too far away. "This feels like it did when i was covering my favorite bands in my garage as a kid. We are doing only what we know…and doing it from the heart" say Smith.
Unlearn Everything will be released via Heart & Skull Records this summer.
No Bueno!
No Bueno! is a punk band out of Denver, CO consisting of four guys that play melodic and catchy punk rock songs who perform the most entertaining shows this side of the border! We formed in the Summer of '08 after several Denver bands called it quits and have spent the better part of the last decade cultivating a sound that has captured attention from audiences throughout Colorado and the US.

We have 2 releases that were recorded and mixed by Felipe Patino (Rise Against, Alkaline Trio) of the Blasting Room and mastered by Jason Livermore (Rise Against, NoFx).

No Bueno! has shared the with National Bands like Guttermouth, Unwritten Law, Authority Zero, Voodoo Glow Skulls, the Briggs, the Bastard Suns and Dead to Me.