Soulfly
Toxic Holocaust, X-Method, Madzilla
Black Sheep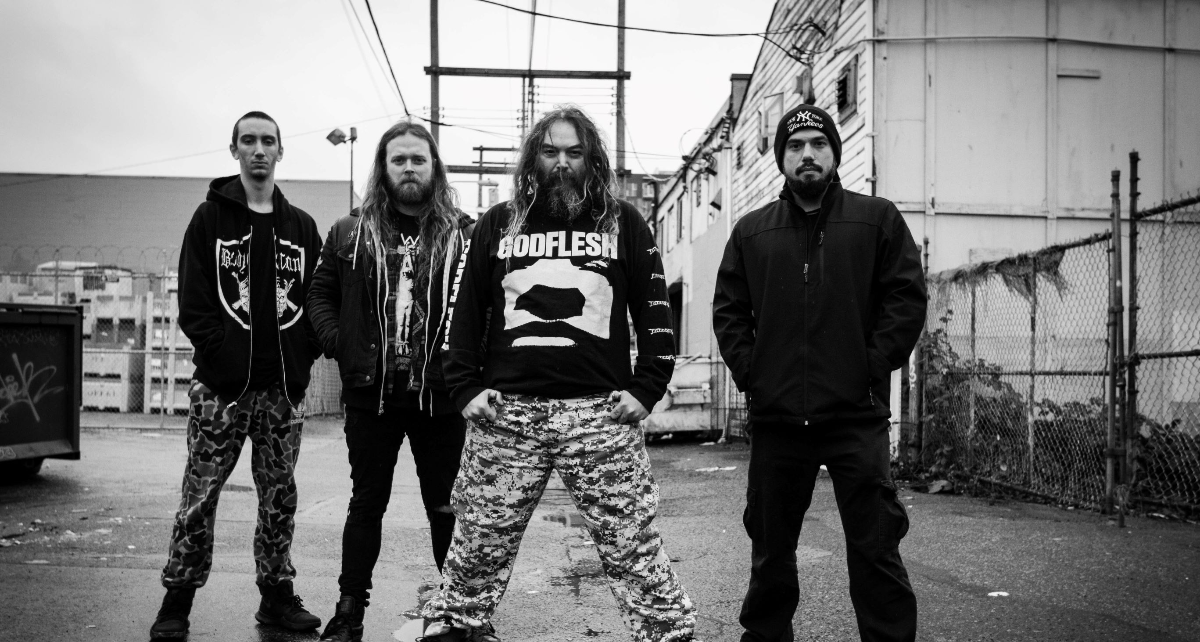 Artists
Soulfly
The unquenchable fire of inspiration consuming Max Cavalera has blessed the world with arguably the most prolific lifelong achievements in urgent, primal, gut-wrenching, and unapologetically transcendental extreme metal. To commune with the dark muse of heavy music's shamanistic tribal leader is to envelop oneself inside some sort of post-modern sweat lodge. Brutal riffs, trippy esoteric summoning, unrelenting percussiveness, and diverse world music: whatever Max Cavalera hammers out on his four-string signature ESP, it always sets souls free.
Toxic Holocaust
TOXIC HOLOCAUST mutated into existence in 1999, when Joel Grind merged his love for classic punk and metal into his ideal band. Like his influences - Bathory, Venom, English Dogs, Possessed, Broken Bones - TOXIC HOLOCAUST featured blazing riffs, gravel-throated vocals, and a deadly fixation on the evil in man and a post-apocalyptic world. Grind wrapped all of these elements up with a DIY attitude
X-Method
X-Method is a crossover band from the San Francisco Bay Area and Central Valley California, USA. The band has been together for approximately 3 years, but the concept of X-Method was born in 1999 by the lead singer Abby.
X-Method has released their debut album entitled, "Sex, Alcohol, Rebel Music", and the album is a mixture of Hardcore, Heavy Metal, Thrash Metal, Hard Rock and a touch of Punk.
One year prior to the release of the full length album, X-Method released a 7 song E.P. entitled simply, "X-Method", of which 1000 of loyal fans hold the only copies. Rock Syndicate Records has re-released this self-titled original in the spring of 2018 with 4 additional singles added to it.
X-Method gets radio request from listeners of shows like "Faces of Metal," "Remains of Metal" in Mexico, "Adrenaline 101" in the United States, as well as many internet radio stations from around the world.
X-Method has toured in the United States, including some tour dates with the legendary D.R.I., they have toured South America twice and are embarking on their third U.S. tour and 1st European tour which kicks off in July 2018 at the Amplified Festival U.K.
The 2 songs, 'WWX" and "Triangles and Sixes" portray not only the power of X-Method's style but also live performances and the passion of their fans that call themselves "Method Militia."
"Method Militia" consist of fans from The United States, Europe,South America and Asia. At any given time the Militia can log onto the fan page, Twitter, or Facebook and chat with either band member live in real time. You never know who is in the fan page. It could be the lead singer Abby, lead guitarist Tony, rhythm guitarist Chris, bass player Jordie, the drummer Ricardo, or all of them if you happen to catch them after practice or around show time. Feel free to visit them on the internet and like and share. X-Method looks forward to meeting you on the road and thank you for your continued support and don't forget to follow X-Method on Spotify.
April 1st, 2018 brings the bands latest music, a 4 song EP called "Apparition Of The Crypt" to the masses. Released by Rock Syndicate Records, it is available on all streaming platforms and available on the Rock Syndicate Records website (
www.rocksyndicaterecords.com
)
Madzilla
Metal band from Las Vegas