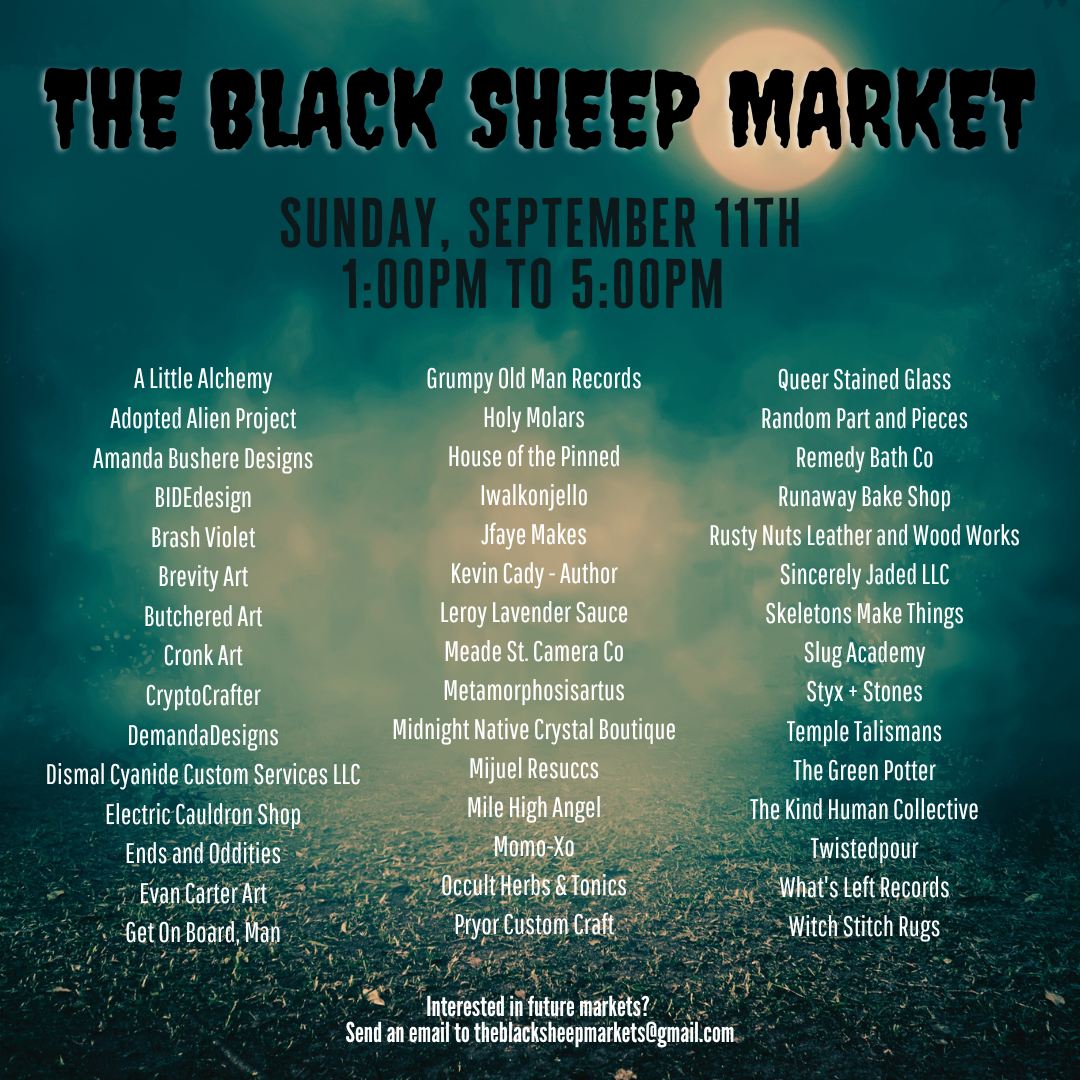 Additional Info
FREE EVENT!
Join us for The Black Sheep September Market featuring goods from various local artist & vendors in Colorado Springs.
Art, Clothing, Food, Jewelry, Music + so much more!
Be sure to visit VULTURES (located down the block from the Sheep) for Vintage & Vinyl. Shop vintage goods and have some BBQ!
Artists