Dayseeker
The Word Alive, Moodring
Black Sheep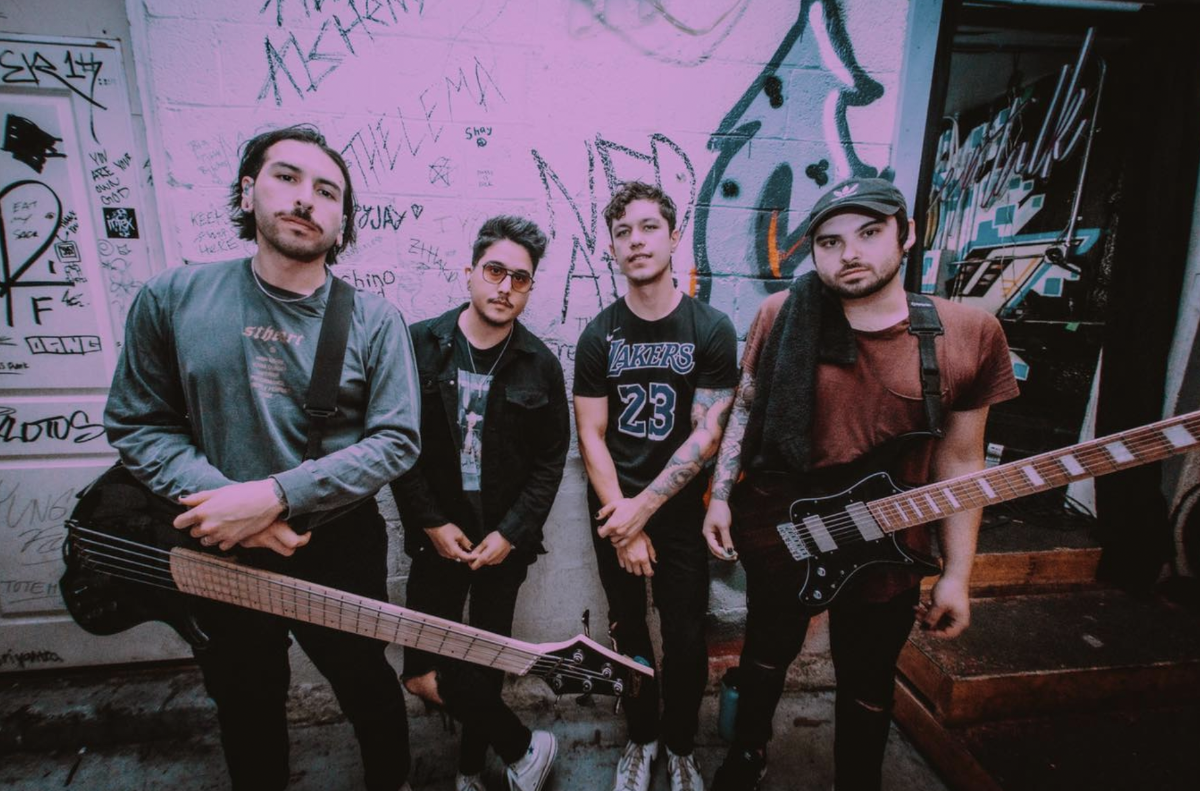 Artists
Dayseeker
Dayseeker is a 4-piece Rock/Metal band from Southern California formed in 2012. They are signed with Spinefarm Records, a subsidiary of Universal Music Group. On December 15, 2016, the band announced their departure from InVogue Records and that they had signed with Spinefarm Records. Shortly after, they announced a US tour with headliner Silent Planet, along with Ghost Key and Hail the Sun, which began in February 2017. A year after the release of Origin, Dayseeker announced a new full-length album set to release in 2017. The album, Dreaming Is Sinking / Waking Is Rising, was released by Spinefarm on July 14, 2017.
Since the release of Dreaming Is Sinking / Waking Is Rising the band has been touring relentlessly countrywide and building a strong profile. The record sold just shy of 2,000 copies in their first week, earning them some impressive debut charting positions amongst hard rock and new artists. In Summer 2017, they embarked on a tour with The Color Morale and The Plot In You. Followed by that tour, they supported a tour with Oceans Ate Alaska and with Ice Nine Kills to close out their year.
Spinefarm will be releasing a deluxe version of Dreaming Is Sinking / Waking Is Rising in 2018 featuring some stripped down versions of a few tracks and an additional cover track. Catch Dayseeker this summer performing on the Mutant stage on the Vans Warped Tour.
The Word Alive
Ever since their formation in mid-2008 The Word Alive have set themselves apart with their unmatched live show, devotion to their fans as well as their musicianship and thought provoking lyrics.
Fast forward 1 EP and 4 full-length albums later (Deceiver, Life Cycles, REAL. and Dark Matter) the band have toured the world, and played over 1,000 shows to date with many on the horizon. Mainstays and songwriters Telle Smith, Zack Hansen and Tony Pizzuti have pushed their genre to the limits and back. Over the years their development and transition from a notable metalcore act to and undefined hard rock act hasn't gone unnoticed.
2016 was a year that saw the band break through the radio airwaves for thefirst time in their career and with a balance between atmospheric and experimentally driven instrumentals as well as a wide dynamic range of vocals have pushed this band to the next level.
2017 has been an exceptionally busy year for the band, who has never let member changes slow them down. With a new album completed and ready to be on repeat, it's time to hop on the bandwagon before it's too late. This band will own 2018 and beyond.
Moodring
Forged in a furnace of experience, experimentation and existential crisis, Moodring is an entity orbiting a lone, core ambition: to create music with no ceiling.
"I grew up on the alternative bands of the 1990s," says frontman Hunter Young; "No matter what new interests might come and go, I am forever drawn back to the classic albums of that era; they feel larger than life, not bound to a fad or trend – timeless. That's what we aspire to with our band, to create songs that can transcend any scene."
Between them, the members of Moodring – Young, guitarist Sean Dolich, drummer Lindy Harter and bassist Kalan Blehm – have a musical rap sheet longer than any of them care to recall. Yet, despite all this musical promiscuity, it wasn't until May of 2019 that they finally found the vehicle that could carry forth their most authentic creative selves.
"We were searching for the sound in our heads," says Hunter. "In modern life, we all struggle to stop, to be still; I know that there are few things that can hold my attention for very long. But when we are writing music for Moodring, we feel a different level of focus. Once we'd tapped the right vein, the sound just started to gush from us."
Moodring's Eureka moment came with 'Gasoline'. A driving slab of rhythm guitars and atmospheric leads topped by moody, ethereal vocals, the song freed the dragon Hunter had been chasing. And, cage unlocked, the songs which comprise debut EP Showmetherealyou burst forth – Moodring was born.