Show Me The Body
Soul Glo, WiFiGawd, Me & Mine
Black Sheep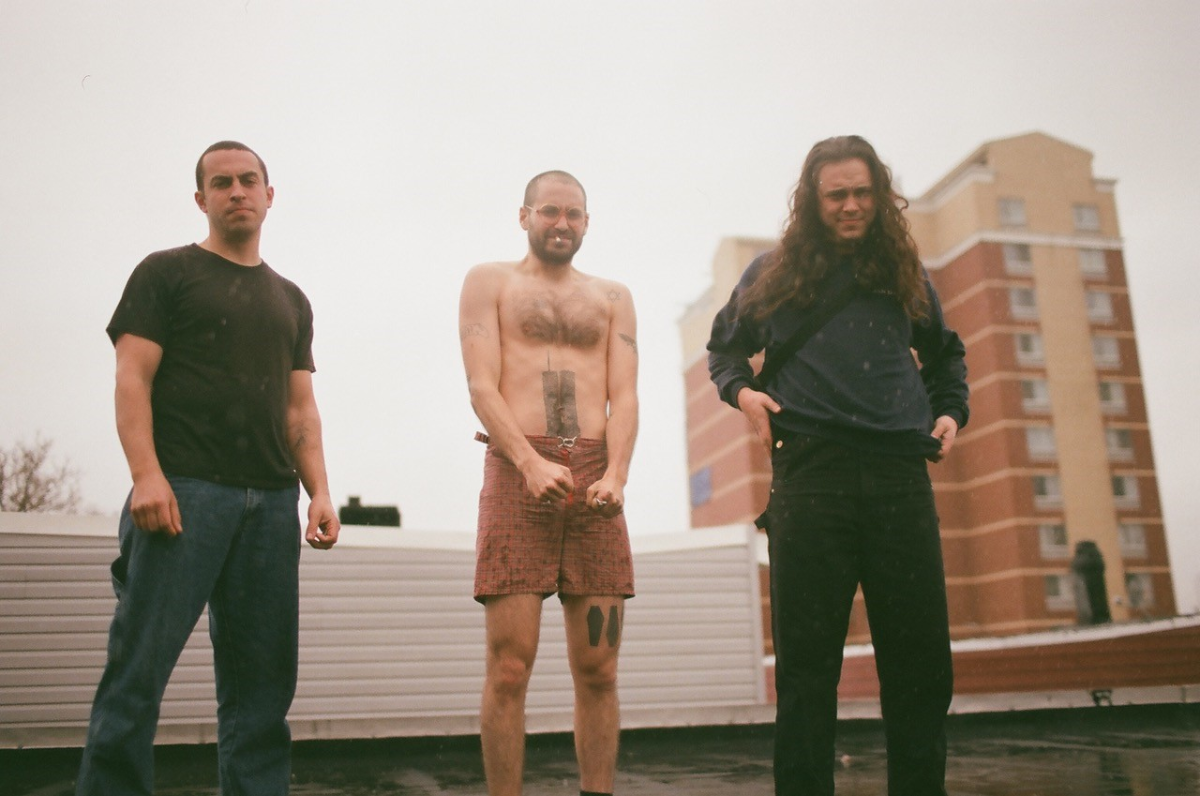 Artists
Show Me The Body
Show Me The Body (SMTB) was formed in New York City in 2009. They released "Yellow Kidney" independently in 2015 followed by the "SMTB" EP released via the Letter Racer Collective that same year.
After signing with Loma Vista and releasing their debut album "Body War" in 2016, SMTB began touring the US and Europe. Upon returning home the band began a collaborative mixtape project called "Corpus 1" released in 2017. The mixtape featured a broad range of artists and friends who SMTB felt were comrades and innovators, marking the beginning of a community effort spearheaded by SMTB known as Corpus. In the same year, SMTB released a two song Ep called "Challenge Coin", recorded at Electric Lady Land not far from where the band originated. Between the fall of 2018 and the beginning of 2019 SMTB produced and recorded three projects. All projects; "Grudge 2" by Dreamcrusher, "Machines Smoke" by Tripp Jones, and "Enemy" by Dog Breath, were released via Corpus. In 2019 SMTB presents their sophomore album, "Dog Whistle," produced by Chris Coady, Show Me The Body, and Gabriel Millman (original drummer and in-house producer). Dog Whistle was written in Long Island City, Queens and recorded in Los Angeles California in the summer of 2018.
Soul Glo
If you gave Soul Glo a snapshot of what was in store for them in 2020 at the end of their first practice in 2014, you might put the space time continuum in flux. If you were to tell vocalist Pierce Jordan and guitarist Ruben Polo that everything that they had spent their first month as a band joking about, playing shows with artists from punk vets Paint It Black to Kurt Cobain's favorites Flipper; from Memphis underground legend Tommy Wright III to platinum producer Pi'erre Bourne, were to actually happen, they might ask you if your hands were as fast as your jokes were. Despite the constant barrage of setbacks, from member changes, to financial strife, to run-ins with the law, Soul Glo has both repeatedly defied the kinds of odds that would fold lesser bands, not to mention their own standards for what they believed they could endure. Simultaneously, stopping or slowing down has never exactly been on the table for them, either.
"When we were stranded in Missouri, we started to weigh out the pros and cons of relocating there. We weren't just about to leave our mans," Jordan says. "Songs started getting crafted out there that we still have in the chamber."
That said, their next release, Songs To Yeet At The Sun, serves as a perfect respite from the silence in between LP's and the current lull in live performances that the band has become known for nationwide. The five song blessing gives a further insight into the frankly deranged production of bassist/producer Gianmarco Guerra, who served as the sole producer and one of three engineers for the record. Songs like "(Quietly) Do The Right Thing" and "29" continue to show Soul Glo's affinity for speed as a vehicle for their aggression and messages, while songs like "I'm On Probation" and the previously released "Mathed Up" shows the bands love of chaotic-yet-atmospheric noise and the most popular rhythmic vocal styles of today's current rap on top of the pummelling heaviness of the drums of TJ Stevenson. The band continues to showcase the rhythmic synergy existing between the entirety of the ensemble throughout the record, while the song "2K" features the straightforward rap production that peeked through on crowd-favorite songs "31" and "32" on the bands previous record The Nigga In Me Is Me, and also features a verse with instantly quotable lines from Richmond, VA artist Archangel.
All things considered, in a year where it feels as though quite literally anything could happen at any given moment, a record like the one that Soul Glo shorthandledly refers to as Yeet, one that features a violent and compelling sonic fusion that only they are capable of, is deeply necessary to times in which we currently find ourselves. In times where we are simply trying to survive from one minute to the next, one day to the next, it feels good in its own way, less lonely perhaps, to have music that reflects that uncertainty and fear.