The Queers
Teenage Bottlerocket, The Sleights, Sponge Cake
Black Sheep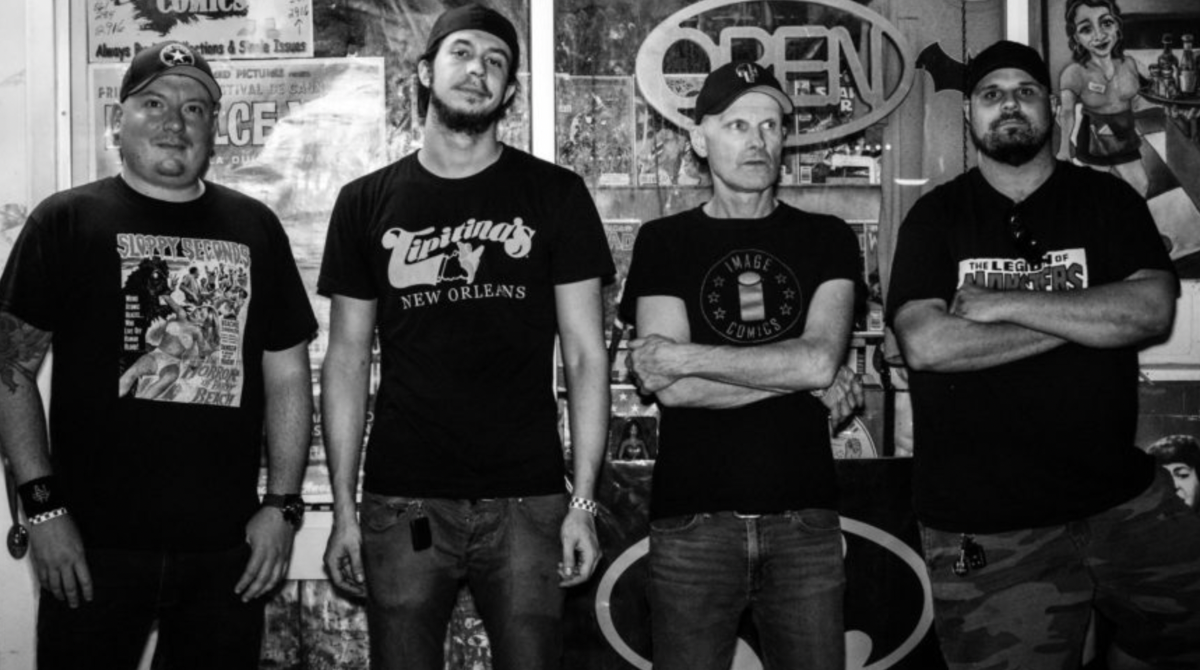 Artists
The Queers
The Queers are a punk rock band who've been delivering fast, loud, snotty music since the early 1980s, playing the role of beer-sodden teenagers even as they've grown into middle age. Their tunes are recognizable for their no-frills pogo punk and purposely puerile lyrics that flaunt bad taste at every turn.
Formed in 1982, this Portsmouth, New Hampshire group ambled its way through the 1980s, recording a few singles and compilation tracks along the way, most of which were collected on Lookout's A Day Late and a Dollar Short. Their first full length album Grow Up was released on a small English label called Shakin' Street, which promptly went belly up after only 1,000 copies were pressed. Screeching Weasel front man Ben Weasel got Lookout label owner Larry Livermore to sign the Queers, and in 1993 Lookout released the Weasel-produced Love Songs for the Retarded. Love Songs was followed by a yearly salvo of bubblegum punk, from 1994's Beat Off to 1996's magnum opus Don't Back Down.
After signing with Hopeless Records in 1999, the Queers went through various lineups as King remained the only constant. Released in 2000, Beyond the Valley… marked the first studio album since O'Neill's death and, somewhat fittingly, was a relatively darker album than the rest of the band's prior catalog. A string of releases followed in the early 2000s, including the Today EP, Live in West Hollywood, and Pleasant Screams. A split with Manges appeared in 2003, and the classics collection Summer Hits, Vol. 1 was issued the next fall. Recorded live during a two-day stint at Bernie's Distillery in Columbus, Ohio, the Queers next released the aptly titled album Weekend at Bernie's in May 2006. The record featured King joined by Teen Idols' Philip Hill on bass and Dave Trevino on drums.
That same year, Asian Man Records began reissuing several of the band's classic albums and in February 2007 released Munki Brain, their first album of new material since 2002 as well as commemorated their 25th year with the DVD The Queers Are Here. In 2010, the Queers issued their 11th LP, Back to the Basement. The next year they released a split 7″ with Killtime titled Alive (Gonna Puke Records), followed by 2013's Ole Maestro, a 38-song live set recorded in Madrid, Spain, in 2009. In 2015, the trio released a limited-edition re-recorded version of Beyond the Valley… entitled Beyond the Valley Revisited. Another split 7″ — The Queers Regret Making a Record with Bassamp and Dano — arrived in 2017. 2021 brought not one but two new albums from the Queers — a typically snotty set of originals, The Queers Save the World, and their first full LP of covers, Reverberation.
The band has now set out in 2022 touring the US for their 40th anniversary.
Teenage Bottlerocket
Let's be honest. Teenage Bottlerocket has always been rad. Formed in Wyoming in 2000, they were rad when they released their debut album, Another Way, in 2003 and almost two decades – as the title of this eighth studio album suggests – they remain just as rad. Following on from 2017's Stealing The Covers – which, funnily enough, was a record of cover versions ­– these 14 short, snappy and stylish punk songs are centered around the songwriting chops of guitarists/vocalists Ray Carlisle and Kody Templeman (who also fronts The Lillingtons) and overflow with Teenage Bottlerocket's typical mix of humor and poignancy, silliness and melancholy. But it's also the first album of original material that the band – completed by bassist Miguel Chen and drummer Darren Chewka – made following the death of former drummer and Ray's twin brother Brandon in 2015.
"I'm definitely proud of it," says Ray. "It's cool how we all came together through something so tragic and made one of our best records. I think Brandon would really love it. Stealing The Covers really helped us get back on our feet and it was a cool in-between, but this record was something we wanted to make as excellent as possible."
"I think we all had him in the back of our minds while writing and recording it," adds Kody. "I'd like to think that he would be happy with how it turned out."
Recorded at The Blasting Room in Fort Collins, Stay Rad! – which will be released on March 15 – was produced and mixed by longtime collaborator Andrew Berlin and mixed by Jason Livermore. And in keeping with its title, it finds the band channeling the same riotous energy it had at the start. Its members might be older now, some married and with kids, but when it comes to writing songs together as Teenage Bottlerocket, absolutely nothing has changed. "We're doing what we've always done," says Kody, "which is writing fun songs and having a good time. It doesn't feel any different than it did when we started."
Not only that, but their infectious youthful enthusiasm has remained full and intact. "That's just something we've always held on to," says Ray. "I think it's pretty obvious whenever you see a band that looks like they've clocked in, like they're at their job right now. We've never really looked at it that way. There's always been a degree of excitement that's encapsulated us before we've gone onstage and it's the same in the studio. We wanted to make something that our fans would love and we would love and Brandon would love, too."
While "I Never Knew", which was written by Miguel, is the only song on the record about a girl – "That's weird," laughs Ray. "We must have grown up a little, because we don't write about girls as much and when we do think about them it's positive thoughts!" – it's still a quintessential Teenage Bottlerocket album. "Creature From The Black Metal Lagoon" charts the story of Norwegian black metal while also ripping on metal band du jour Deafheaven, "Night of The Knuckleheads" turns a Friday night out into a Misfits-esque horror story and "The First Time That I Did Acid Was The Last Time That I Did Acid" is an all-too-real cautionary tale about a bad trip. Elsewhere, "I Want To Kill Clint Carlin" is an affectionate yet homicidal ode to the band's longtime roadie full of black humor, "Everything To Me" is Ray's touching but hilarious tribute to his son, and "Stupid Song" is a not-so-stupid song about the drudgery of day-to-day life and using music to escape it. That song was written at the last minute, as was penultimate track "Little Kid", a poignant ode that Ray wrote about his brother that charts the joys of their childhood together while also lamenting his loss.
Originally, Ray wanted to call this record The White Album – a nod to both The Beatles and Weezer – but when Kody remembered a phrase on the hat a former roadie would always wear, it just made sense. That's because, like every Teenage Bottlerocket record, Stay Rad! has a good mix of the silly and the sad, but the overriding sentiment is one that echoes its title. It's a reminder that, despite all the things that can and often do go wrong, being alive is something that should be enjoyed and that there's always some sort of hope for the future. "Life will throw its stones at you," says Ray, "and sometimes it's hard to keep your head up and be yourself. I've always thought the most important thing was having something to look forward to. And right now, I'm looking forward to this record coming out and playing some shows and playing these songs live. That's always the important thing – the next thing on the horizon."
One of the next things on the horizon is a short tour of the US that starts at the end of March before they head to Europe in the second half of April. And as for their hopes for this record? Well, they're both modest and ridiculous, down-to-earth and sky-high, hilarious and serious. But then, what else would you expect? "I hope that people check it out," says Ray. "You're always going to have fans that are like 'I stopped listening to them after Total or whatever, but there are some who stuck with us the whole way and I think they're going to love this record. I hope that everybody gives it a chance."
"I want to sell a bazillion copies and spend all the money on useless shit," laughs Kody. "But really, we do this band because it's fun and it's what we're good at. We're all close friends and I couldn't imagine why we would ever stop."

The Sleights
The Sleights is a punk rock band hailing from Colorado Springs, Colorado. Formed in early 2014 the four piece has self-released five EPs, and LP and played many shows along the front range of Colorado, as well as 4 tours throughout the midwest and west coasts. Pulling from its strong punk rock and rock and roll roots, the band keeps the music short and simple, and the live shows fast and fun. The Sleights recorded their first LP in late 2018, which was released February of 2019. It was a split release between Rad Girlfriend Records and Swap Cabbage Records. A second record is planned and the band hopes to hit the studio early 2020.