94.3 KILO Presents
Pop Evil
Zillion, Dirty Kings
Black Sheep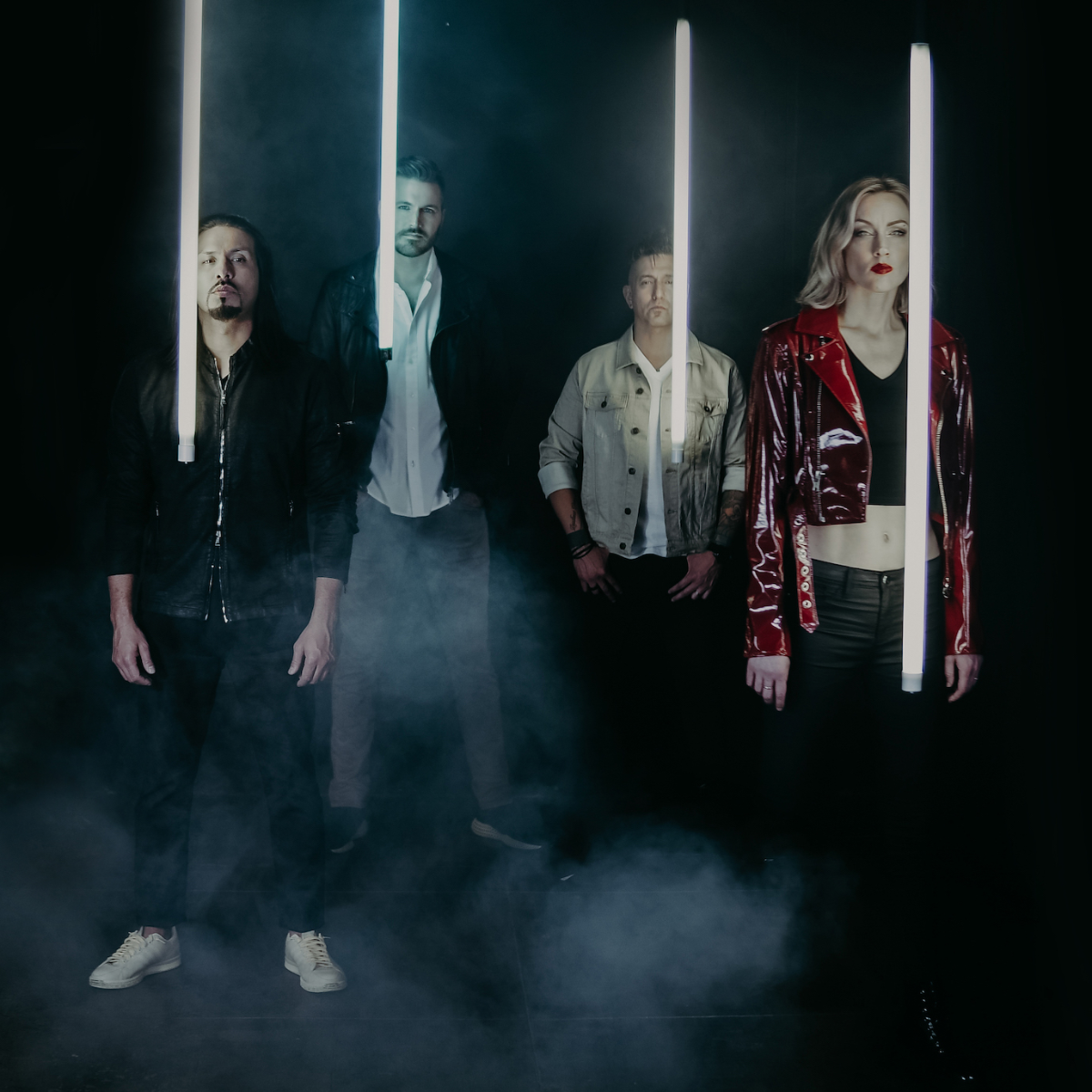 Artists
Pop Evil
POP EVIL is the bridge between life-affirming hard rock hit-making and the burgeoning newfrontier of genre-bending postmodern playlists. A crowd-pleasing band unafraid to embrace theheaviest and most melodic ends of the spectrum, with a seemingly endless stream of No. 1 hitsveering between fist-pumping anthems and timeless power ballads. POP EVIL delivers theirmost ambitious rebirth yet with a jaw-dropping sixth album."Let the Chaos Reign" and "Work" arrive as a twin assault of invigorating ready-made hits for2020, from an album filled to the brim with a dozen tracks each worthy of a dedicated spotlight."Let the Chaos Reign" is the heaviest single the band has ever dropped, a rousing fight song ofself-determination and rising to meet any challenge with courage and strength. By contrast,"Work" puts its heavy guitars atop grooving rhythmic punch and EDM flourishes, as it championsthe working-class heroes struggling to persevere across all industries today."We won't bore people with the same song over and over," assures charismatic frontman andbandleader Leigh Kakaty, who co-founded the band in Michigan. "When you come to our liveshow, we feel like there should be an ebb and flow, peaks and valleys, that are similar to reallife. Sometimes you're up, sometimes you're down. We like to take people on a journey whenthey listen to our music or come to see us live."Pop Evil has been a staple at major festivals and in theaters and clubs for nearly two decades,despite the group's relative youth. As they've ruled the roost with No. 1 Billboard Rock singleslike "Trenches", "Deal with the Devil", "Torn to Pieces", "Footsteps", and "Waking Lions", they'vetaken their inspired message to the people, on tours with modern rock titans and veteran actsalike.One listen to any of the songs from the impressive body of work laid down by the band onLipstick on the Mirror(2008), War of Angels(2011),Onyx(2013), Up(2015), and the self-titledsmash Pop Evil (2018) confirms exactly how Pop Evilbuilt such a diverse fanbase.On their go-for-broke sixth album, the group doubles down on the yin-and-yang at the heart oftheir sound. There's no other band that bounces between a song like "Waking Lions" and "ACrime to Remember" or "100 in a 55" so effectively and with such overwhelming success.How are Kakaty, longtime guitarists Dave Grahs and Nick Fuelling, and powerhouse drummerHayley Cramer able to flip the spectrum so seamlessly? "If my voice sounds good on it, thehook is catchy and memorable with a single listen, and it will go over well live, we're not afraid todraw from any genre that we see fit for inspiration," says Leigh.
Even for a Pop Evil record, that contrast and fearless genre-defying cross-cultural pollinationhave never been stronger than on album number six. The preproduction process yielded closeto 30 songs, whittled down to the most potent 12 that represent everything Pop Evil is about.Songs like "Inferno", "Breathe Again", and "Survivor" sound equally destined to take their placein the pantheon of Pop Evil signature songs that mean so much to devoted fans and casuallisteners alike. Each is just as poised to conquer new genre formats.No. 1 smash "Waking Lions" was designed "to remind our fanbase that we're not afraid to turnup the guitars. Just because we're PopEvil, don'tforget about that 'evil' element." The new LPbuilds on the foundation laid by that 2018 album specifically, springboarding with melodic heftand hook-filled heaviness blending hard rock, alternative, and pop with punch.The band bunkered down in Los Angeles in the winter of 2019 to put the finishing touches onthe new record, working with new creative teams of producers and collaborators, each enlistedto emphasize the uniquely varied aspects of the band's sound. "We worked with multipleproducers that fit each song's dynamic," the band's hardworking singer explains.Collectively, Pop Evil's previous five albums account for over a million copies in worldwide salesand over 600 million streams.. Lipstick on the Mirrorfound its way to listeners via a major labelre-release, despite the business trouble that resulted in the band tearing up their major labelcontract on stage, in what Spin Magazinecalled oneof the Ten Best Moments of Rock on theRange.War of Angels brought Pop Evil to a worldwideaudience.Updebuted at No. 25 on the Billboard 200and producedno less than three Top 5 MainstreamRock singles: "Ways to Get High", "Take it All", and "Footsteps", which went to No. 1. This wason the heels of the three No. 1 Rock singles from Onyx. Pop Evild ebuted at No. 5 on the USTop Rock Albums chart. "Be Legendary" was one of the Top 10 most played songs of 2019.Pop Evil combines the bigger than life bombast of Mötley Crüe or KISS with the earnest warmthof Pearl Jam, mining the same depths of creativity and emotion found within the cosmic rifffoundation of legendary active rock, hard rock, and modern rock acts like Soundgarden andAlice In Chains. The Pop Evil faithful are a broad and dedicated group of fans around the world,people whose support was earned, one by one, show by show.This is a band that unapologetically flies the flag for their chosen form of creativity. Rock n' rollmusic is as American as apple pie. It's particularly important in the Midwest, where Pop Evil wasborn. Fans who are living paycheck to paycheck, struggling to support families with a 9 to 5 gig,rely on the music made by bands like Pop Evil to help them endure the daily grind.The signature Pop Evil elements of the past are found in the music they make today, amplifiedand sharpened like never before. The utmost respect is paid to the fans; part of that respect is inmaking sure to never simply repeat what's come before. The "Evil" will move the crowd. ThePop embodies groove, vibe, and atmosphere, extending a warm welcome to all comers.
"We've got loud and heavy guitars while staying true to the groove we've had with songs like'Take it All' and 'Footsteps'. We have that 'Pop' and that 'Evil' just as we've always done. Andwith this record, we've taken another big step into our own definitive sound and identity.""That's our thing," Kakaty declares. "People know they're going to get that Pop Evil."
Dirty Kings
'Dirty Kings' was forged in the musical fires of old school 70's & 80's Hard Rock. Their "modern classic" sound echos the days when real bands with real instruments ruled the earth, and fans weren't afraid to move around and enjoy themselves.