Bumpin Uglies
Artikal Sound System, Joey Harkum
Black Sheep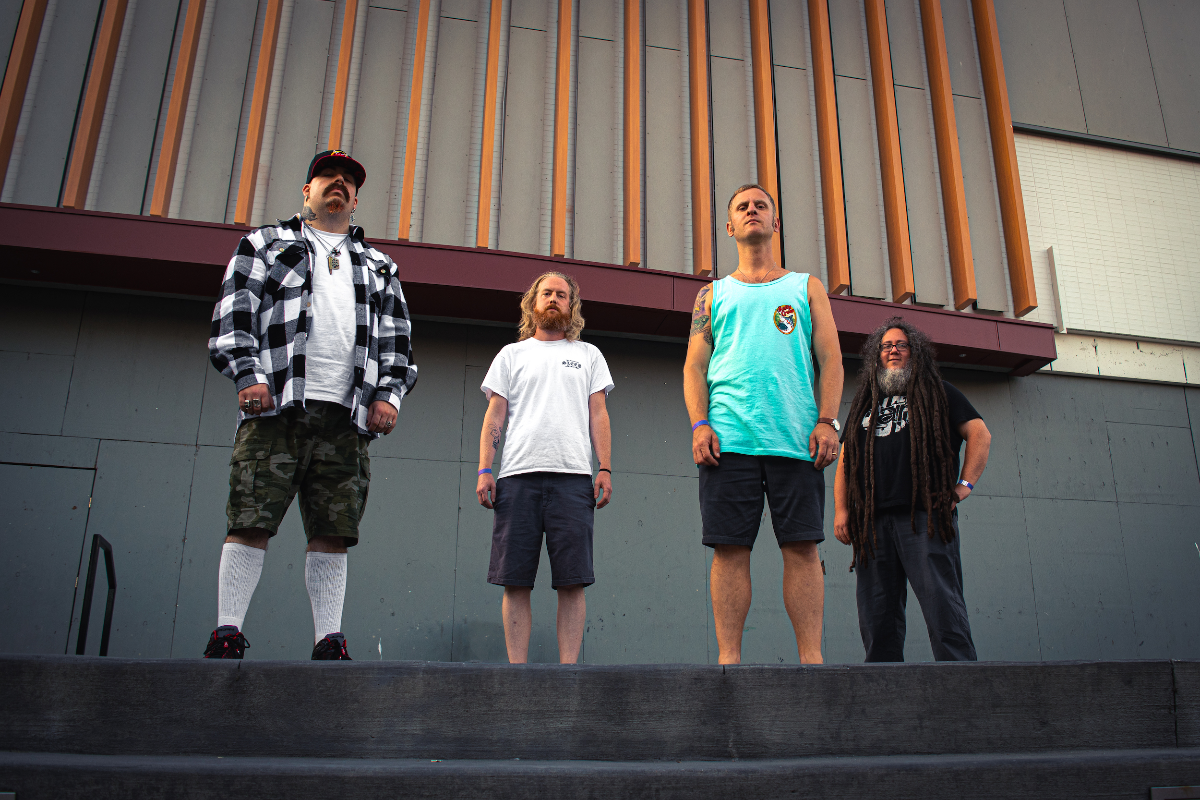 Artists
Bumpin Uglies
The trajectory of Bumpin Uglies started over a decade ago, making music with friends, playingbackyard parties and anywhere else they could get a gig. For Brandon Hardesty, lead vocalsand guitar, it was a simple time, but one that taught him lessons thatstay with him today as heleads the band into the 2020s. One was that he would do whatever it took for him and his bandto be successful. Another was in discovering that doing it his way was the only way, which stillapplies today. Bumpin Uglies do thingstheir way, free to play, think, and write however theyfeel, critics and the mainstream music industry be damned.In the early days, Hardesty was hustling waiting tables while stoking his musical fire with everyminute of free time he had. A point cameyears ago when he knew it was time to put up or shutup if he was going to make a career as a musician, so he dug into doing all of the things it takesto grow Bumpin Uglies from a grassroots local band into a nationally touring act. It took atireless DIYethic; and it still does, but if Brandon did not have the singular focus on breakingthrough and achieving his musical dreams, the story of Bumpin Uglies wouldn't be what it istoday.Bumpin Uglies are a band that have hoisted themselves up and forgedtheir own path, but evenas they look around at where they are, how far they have come, it is clear to them that there isso much more work to do and they continue to do it every day. With the help of bassist Dave"Wolfie" Wolf, drummer TJ Haslett and keyboardist / master shredder Chad Wright, they aredoing just that.Bumpin Uglies recently came off the road, having to cancel their spring tour due to COVID-19.Brandon and the boys have been keeping their rabid fan group "Uglies Nation" entertained withfull band live streams, hosting socially distant concerts and even a few Drive-In concerts untilthe world slowly gets back to a place where Bumpin Uglies can tour once again.Fresh off the successful release of full length, "Keep your suitcase packed.", they are in themidst of a new project called "The Never Ending Drop." The concept is simple, yetgroundbreaking.."For the last ten years, we've been on what feels like the never ending tour. So in a year wherethe tour is forced to stop, we decided to double down on the music making portion of our jobdescription," Hardesty explains. The band released their first single, "Fear," in October andplans to release a single per month indefinitely on the second Friday of each month. Be sure tocheck out the newmaterial on Spotify or wherever you stream music.
Who is Bumpin Uglies?
Brandon Hardesty–Vocals, Guitar
Dave Wolf–Vocals, Bass
TJ Haslett–Drums
Chad Wright–Vocals, Keys, Guitar
Artikal Sound System
Artikal Sound System is a reggae band based out of South Florida. Founded by Chris Montague (guitar) and Fabian Acuña (bass) in 2012, the band honed their chops backing a series of Caribbean singers. Along the way the boys picked up the insane and absurd keys player Christopher Cope and the heavy footed drummer Adam Kampf before finally trying something a little sonically different with their neighbor, female vocalist Logan Rex. After nearly a decade of playing together the boys sound tight and powerful, creating the perfect foundation for their jazz-influenced singer to dance around on lyrically and literally. What you hear is the sound of friendship, hard work, imagination and the hope to spread their message of love and the importance of having a good time.
Joey Harkum
Through deep, poignant lyrics which tell stories of happiness, love, loss and sadness, Joey Harkum has been traveling and playing his heartfelt songs for over a decade. We would love for you to give him a listen and join our growing music family!