94.3 KILO Presents
Butcher Babies
Infected Rain, Stitched Up Heart
Black Sheep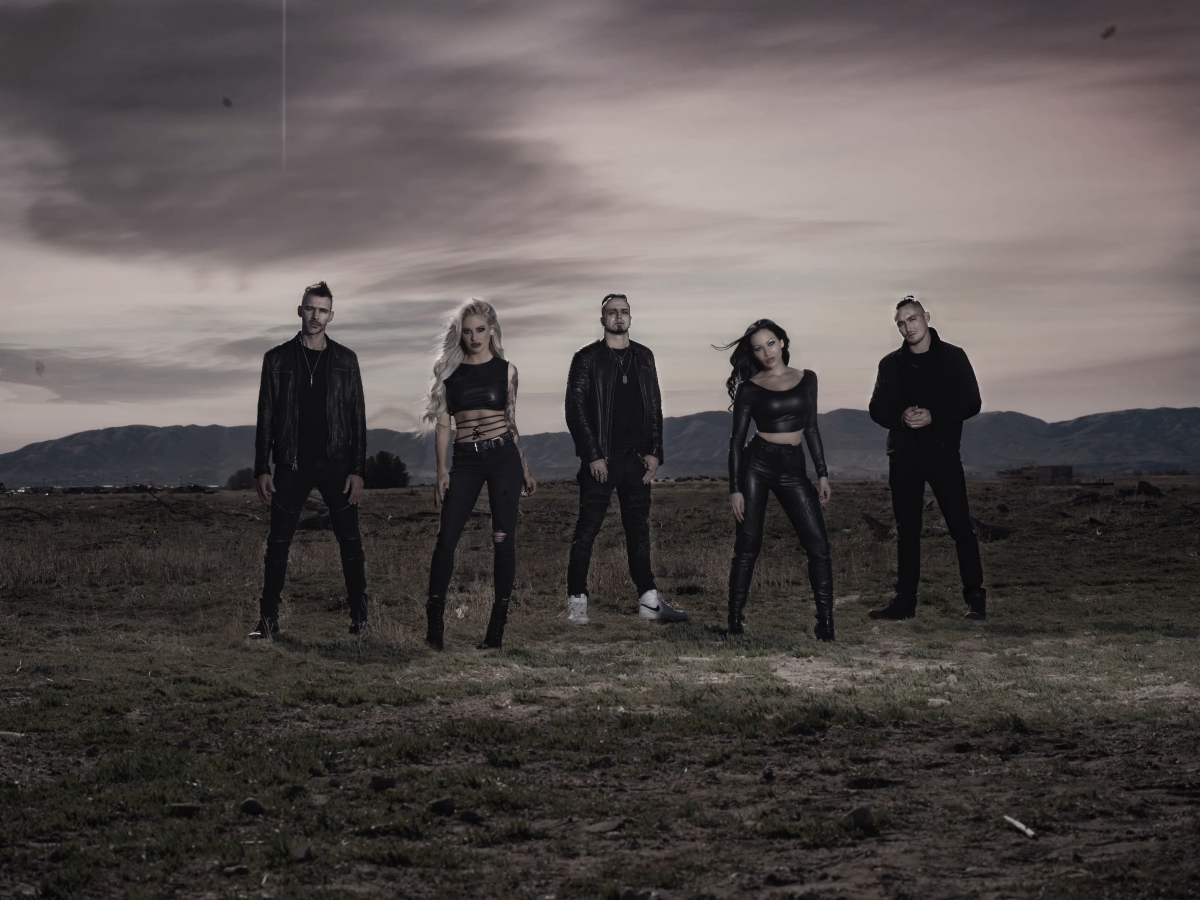 Additional Info
COVID POLICY TO ATTEND SHOWS:
Proof of vaccination or
negative Covid-19 test taken within 72 hours of the show
Refunds available up to day of show
Artists
Butcher Babies
For over a decade, Butcher Babies have been crushing stages worldwide with their vicious live performance and explosive energy. Their stage presence is a hypnotic spectacle that leaves audiences hungry for more. Frontwomen Heidi Shepherd and Carla Harvey, guitarist Henry Flury, drummer Chase Brickenden and bassist Ricky Bonazza juxtapose brutal, aggressive riffs with beautiful melodies that wail with emotional redemption.
Hailing from the City of Angels, Butcher Babies aided in the jubilant revival of the metal scene on LA's iconic Sunset Strip, landing the band a record deal with Century Media Records. The group's first two studio albums reached the Top 5 on multiple Billboard charts. Butcher Babies hit a new record high with their latest LP, 'LILITH' as it debuted at No. 1 on the iTunes Metal Charts and No. 7 on the iTunes Rock Charts with a duo of tracks hitting the U.S. Radio airwaves.
With three albums and two EPs under their belt, Butcher Babies have reached a new level of maturity solidifying a triumphant return after a brief creative hiatus to write and rebuild. The band is set to release a barrage of singles in 2020, reflecting their growth as a band. The group is ready to take on new heights while they continue to knock down barriers.
Butcher Babies have toured relentlessly among the likes of Megadeth, Rob Zombie, Marilyn Manson, Five Finger Death Punch, Danzig, In This Moment, Hollywood Undead, Cradle of Filth, Black Label Society, etc; played music festivals including Mayhem, Download (UK), Hellfest (France), Knotfest (US & Japan), Hell and Heaven (Mexico), Rock on The Range, Carolina Rebellion, Louder Than Life, Aftershock, Welcome to Rockville, etc. They have recently appeared in the film 'Alleluia! : The Devils Carnival' and the Netflix horror hit 'Slasher'.
Infected Rain
Infected Rain are far from the overly manufactured metal many of us have grown accustomed to.
Their style is an energetic blend of some of the best modern metal styles.
A combination of female screaming, hard riffs and samples created the individual style of Infected Rain. The band was formed in 2008 and made their first appearance on stage on August 3, 2008, performing in a concert dedicated to Slayer. At the end of the same month Infected Rain recorded their first demo CD, which consisted of three songs: With Me, Parasite and No Idols. Over the next 2 years the band appeared in several concerts in Moldova, Romania and the Ukraine. Infected Rain took 1st place at the Big Up! Urban Fest in 2009 and continued the stream of its successful performances at the Forest Kap in 2010 and 2011. In summer of 2009 the band released their EP, which included six songs: Judgmental Trap, Panika, No More, Escape, Go Away and Homeless. Their first music video was for the song Judgmental Trap and was shot in winter of the following year. November 25, 2011 was marked by the release of the band's first album, entitled Asylum. After that the band went on a tour in Romania to support the album. In January 2012 the band released its second music video for the song At the Bottom of the Bottle and shortly after that performed at the Metal Special Fest as a headliner. In June, the band played at OST fest 2012 in Bucharest on the same stage with Dimmu Borgir and Motley Crue.
Shortly after that they released a new music video for the song Me Against You, collaborating with Moldova Extreme Moto Cross. Then on March 8th, a music video for the single Stop Waiting came out. In the autumn of 2013 the band toured Romania, Russia, Ukraine and Bulgaria as their first big tour. May 15th of 2014 the band released the second album called "Embrace Eternity". Later, in September and October was their big European tour in which they visited 12 countries. January of 2015 was marked with the release of 2 more music videos for the album "Embrace Eternity". At the same time the band never stopped concurring new countries and headlining big festivals in Europe. 2016 started with the release of their new music video for the single Serendipity that gave a start to a new, heavier era for Infected Rain. Serendipity, Mold and Orphan soul music videos were released in 2017 and are part of the third album called "86" that was released on April 20th 2017. The next year was dedicated to touring and composing of new music. 2018 was a beautiful and intense year for IR. A year of exposure and interesting work and collaboration proposals. In fact 2019 started right away with big announcements. Announcements of upcoming tours around the world and new music. After being independent for 10 years the band signed a record deal with The Austrian label Napalm records on February 13th and announced it on the Valentine's day with the big release of the new music video for the song Passerby. Passerby is the first single, then fallowed by The Earth Mantra, Lure and Storm, from the upcoming album called Endorphin that seen the light in October 2019.
The band consists of five members: two guitars, female vocal, bass and drums, the combination of all members music preferences always leaves room for development and creation of a new style.
Stitched Up Heart
"Listen to the lyrics, they're going to make you feel something..." -Mixi-

That something is the essence of Stitched Up Heart - a band built around the strength that comes from realizing we are the only ones that control our lives, and focused on the hope that reminds us there is always light at the end of the darkest tunnel. It's something heavy and powerful, jarring the album's epic closing track "I Can't Breathe" from a piano-paced ballad that would do Lady Gaga proud, to a metallic onslaught of drop-tuned guitars that is sure to see the band sharing a stage with the hardest of their hard rock peers. And it is something undeniable, Mixi's voice taking flight amidst anthems of self-awareness that bridge the unrelenting confidence of In This Moment's Maria Brink and the soulful transcendence of Adele.

"When I formed this band I was depressed and going through heartbreak. The name is supposed to give people strength and courage" professes the frontwoman in a warm and certain tone. "We all go through things that make us think we can't go further but, especially when times are bad, I want people to see that time will pass and it will get better. The hopeful lyrics on this record are on purpose - I've been living in the dark for too long, it's time to come into the light. You need to pick yourself up because nobody is going to do that for you. There are some sick people out there, but there is beauty in everyone - and you need to love yourself before you can stitch that heart back up."

"Finally Free" thrust the band into the national spotlight in early 2016, exorcising its demons and riding breakthrough success on SiriusXM Octane into the Top 20 at Active Rock radio. "That song is sentimental to me, it's an eye opener because it's when I realized that there was a light at the end of the tunnel and that life is really beautiful" she offers. But the demon returns on "Monster", a blitzkrieg of stabbing guitars and shrill effects that opens with Mixi declaring "Now don't you make me, make me go crazy..." We're all a little crazy, but Mixi felt a little more possessed as usual when the band penned the monster track.

"The studio where we wrote 'Monster' was a pretty creepy place" she details. "A black cat gave birth to two albino cats there, there were spell books on the shelves, it had a crazy energy and I almost felt possessed, the words coming through and speaking through me... It might have also been that I was drinking a lot of Monster Energy Drink that day, but it felt like a beast came out!"

From the bombastic, dark and seedy tribute to their Los Angeles home that is "City of Angels," into the great beyond via the cinematic super nova that is "Event Horizon" - the metaphoric closing of one door and the opening of a new chapter - the debut album oozes with a voice as powerful as the music, and music as compelling as the voice it carries. "Everyone has felt like they don't have anybody, I want to reach out to anyone feeling that way and let them know that they aren't alone" says Mixi of Never Alone.

Whether we're ducking and dodging life's often cruel barrage, embracing a moment of calm at the center of a storm, or simply looking for the strength to make it through the day, Stitched Up Heart have delivered the soundtrack for a life worth living...
Turn it up, because we are never alone.