The Red Jumpsuit Apparatus
The Dead Rabbits, Astoria State, Long/Last, False Report
Black Sheep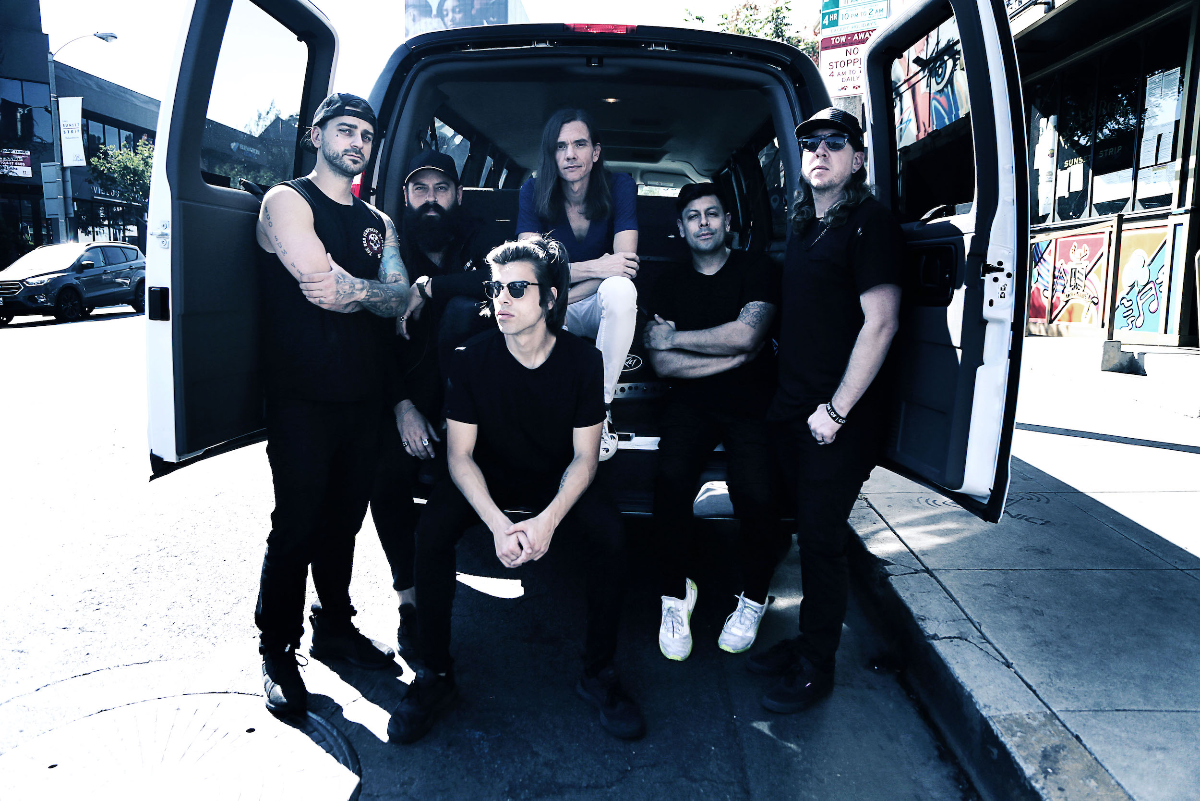 Additional Info
COVID POLICY TO ATTEND SHOWS:
Proof of vaccination or
negative Covid-19 test taken within 72 hours of the show
VIST OUR WEBSITE FAQ's FOR MORE INFO
Refunds available up to day of show
Artists
The Red Jumpsuit Apparatus
The RJA story goes back to 2003, actually much further back to when brothers Ronnie and Randy Winter first started playing on acoustic guitars their grandfather gave them, but we'll skip the 'they learned to play and formed a bunch of bands that ultimately lead them down the path to glory' bit and jump in where they were making so much noise that it attracted Virgin Records who snapped them up released the bands debut LP, Dont You Fake It in 2006.
By the end of that year the album was certified Gold in the US, charted the singles Guardian Angel and their best known song, the anti domestic violence focused, Face Down (which is also featured in several video games) and spawned four music videos. A deluxe edition was released in early 2007 featured the track Disconnected which up until then was only available to Australian fans.
Second album Lonely Road followed in 2008 but the collapse and restructure of Virgin Records soon after left the band out on a limb and they became fully independent in early 2010. Being independent they regained full creative control and RJA's sound and vision able to grow as intended. Since then it's being done the Red Jumpsuit way, Am I The Enemy was released in 2011 and album number four, 4 in 2014. All charting, all pushing RJA's message further around the world.
Known for their devout Christian beliefs, the bands spirituality flows through their lyrics which cover a lifetime worth of emotions. The darkness and the light, the struggles and the wins. The RJA message is ultimately one of hope and a reminder that 'Even on the worst day that you're alive you're still surrounded by so many awesome things that you should be grateful for, if you choose to look at them.' Ronnie Winter
July 4th 2014 the band released their fourth full length record titled "4". This album was produced by Lee Miles (their pre record label producer) & Ronnie Winter, mixed by David Bendeth / Paul Lapinski, and mastered by Paul Lapinski. It features billboard charted singles "Right Direction", "California" and "It was You".
Astoria State
Danny Resnick (Lead vocals, Guitar) / Jesse Carroll (Guitar) / Cameron Horst (Bass Guitar)
No strangers to the toil and grind of the Music business, the members of Astoria State have been professional musicians and road warriors in bands for the past decade. They've been supporting members in various projects, and have now decided the time is right to step forward and take the lead roles in a project they've been visualizing together for years. With the release of the thought-provoking yet hopeful new single "Nobody Knows", Astoria State are ready to take on that challenge.
The band's Danny Resnick and Jesse Carroll met while Jesse was filling in on guitar for The Red Jumpsuit Apparatus on a national tour. Danny was a featured player in the support band on that tour, and he and Jesse became fast friends with a shared passion for music.
Their symbiotic musical interests would be the force that drew the two together again multiple times over the ensuing years, as they crossed paths both in the studio and while touring. In early 2020 Jesse – whose career had evolved to become the tour manager of The Red Jumpsuit Apparatus, was given the honor of calling Danny to offer him the position of keyboardist and backing vocalist for TRJA.
When touring shut down in early March of last year, the two started serious discussions about making their mutual vision for their own Rock band a reality. They began writing together in July, and by September they were recording at TRJA Drummer Jon Espy's Home Studio in Santa Clarita, CA with The Red Jumpsuit Apparatus's Ron Winter as their producer. Bassist Cameron Horst, a longtime friend of Resnick since their high school days in Anchorage, Alaska was brought in to round out the current lineup.
Resnick says "Nobody Knows' is a song that we really wanted to portray the visual and ethereal feeling of the chaos that can ensue in life. We wanted to project the feeling that takes over sometimes when the wreckage is so visceral. It is a recollection of being in a dark place without the answers, and making a plea to find them. The song is the about the revelation you have when you are running away from the carnage without a place to go. Ultimately, it's about accepting that we don't know the answers, but having the hope that our resolve will lead us to them".
The video for "Nobody Knows" was filmed at a ranch in Hemet, CA by Sean Sweetman of Sweetman Media from a script written by Carroll and co-produced by Resnick. He explains "The beautiful views and remote feeling of the location were the selling points. We wanted to visually represent the desolation of the emotion of this song and this was the perfect location".
Resnick concludes "Life is a whirlwind. It's constantly moving, swirling, and changing at different speeds. We really don't know what it will bring, what it will take, when it will push or pull, where it will go, or when it will end. We're just along for the ride. We keep believing that we are strong enough, and going to make it through any storm that comes our way". That kind of "can do" spirit is what drives Astoria State forward.
Long/Last
LONG/LAST is a post hardcore band from Colorado Springs, CO. The band was founded in 2018 and is comprised of members Gabe Dresback (Vocals) and Forrest Keller (Guitar). In late 2019, the band flew out to Lexington, Kentucky to record their first EP at Sightglass Sound. The untitled EP was produced and recorded by Cole Clark, Dylan Forrester and Andrew Baylis. 2020 came and went, and in January of 2021 they will release their debut single "Feel". Mixed and mastered by Seth Munson, and directed by Tommy Helvenstine, the video will be the jumping off point for what is hopefully a fruitful first year for the band. LONG/LAST hopes to be a fresh, new sound in the upcoming 2021 rock music scene.
False Report
Indie Punk from Denver, CO