Scene Kid Sunday
Black Sheep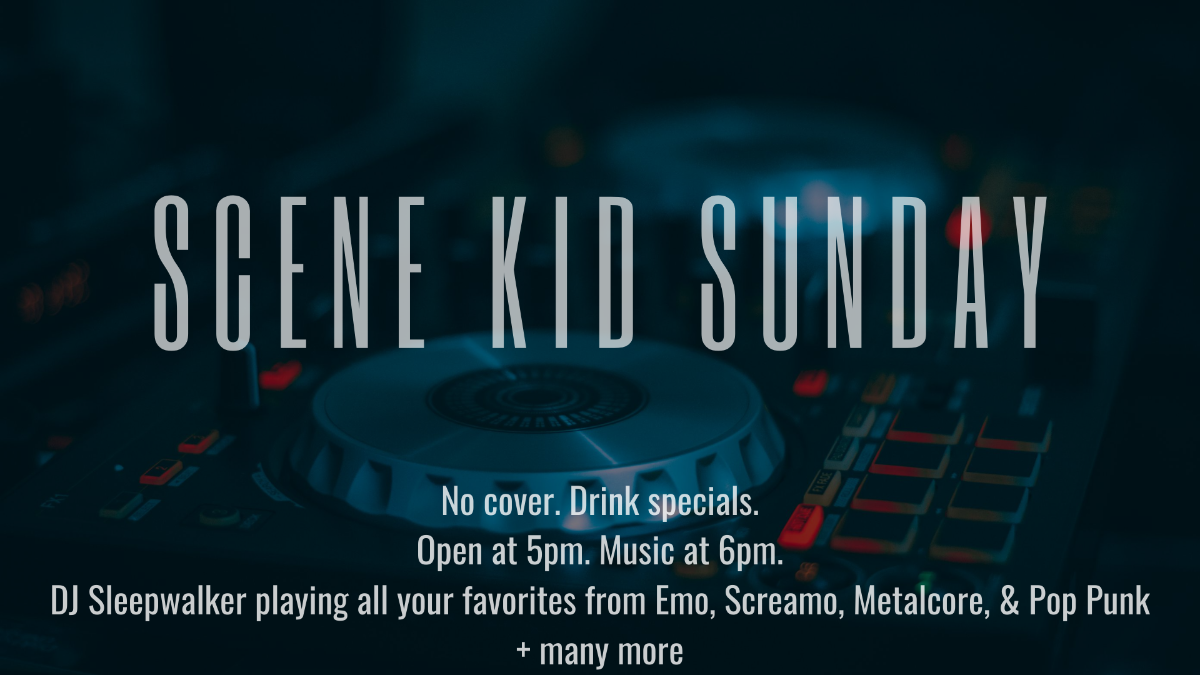 Additional Info
Grab that old manic panic stained hot topic shirt and get ready to sing along to songs of your youth EVERY SUNDAY NIGHT!

DJ Jordan Sleepwalker throwing out all your favorites from Emo, Scream, Metalcore, & Pop Punk plus many more...

We'll have drink specials all night long! Open at 5:00pm. Music starts at 6:00pm.
Artists