Flatfoot 56
Killigans, The Sleights
Black Sheep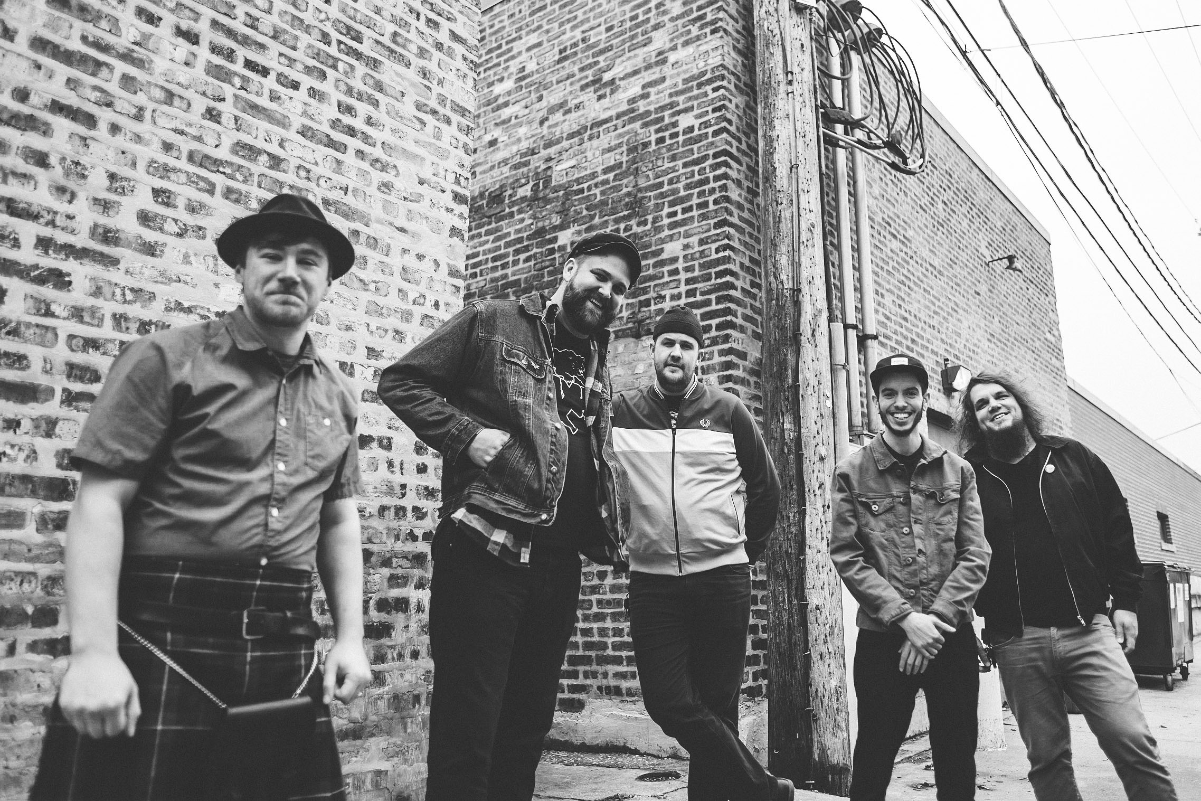 Artists
Flatfoot 56
Playing a positive-natured brand of hardcore-tinged Celtic punk, Flatfoot 56 has been unleashing itself upon America and the rest of the world for over 16 years now. Forming in 2000, the Chicago natives achieved nationwide attention with their first two label-backed records, 2006's Knuckles Up and 2007's Jungle of the Midwest Sea. These releases built on a heavy dose of previously established regional notoriety, helping the band gain steam early on.
While each record received its fair share of acclaim, the quintet exploded onto a new level with 2010's Black Thorn. Landing the band on a total of 9 Billboard Charts, Flatfoot 56 proved it could consistently reach an expanding audience while treading in a genre not often associated with widespread success. This success was advanced even further with song placements in the hit TV series "Sons of Anarchy" and the video game "Watchdogs".

After the success of "Blackthorn" Flatfoot hit the studio yet again in 2012 to record their Paper and plastic records backed "Toil" album. This album would further solidify the band as a consistent force to be reckoned with.
Frontman Tobin Bawinkel (vocals/guitar) is now set to lead Flatfoot 56 on in their furious march forward. Armed with his brother Kyle (bass), along with Eric McMahon (bagpipes/guitar), Brandon Good (mandolin/guitar/vocals) and Conrad Allsworth (Drums) , Flatfoot 56 is in the process of getting ready to release their 7th full length studio album.
Flatfoot 56's new album called "Odd Boat" was produced by Matt Allison at Atlas studios in Chicago. "We decided that since the last experience at Atlas Studios was so beneficial, we wanted to repeat it," Bawinkel said. "We have been friends with Matt for a few years now and we love the work that he and his studio engineers do."
The band entered the Studios in August to record its first self release album in ten years. "We have been working with labels so long that we decided that we wanted to have more of a say in how our music gets distributed and promoted. We are excited about this next season," Bawinkel said. "As a band we have all grown a lot over the years and we wanted to stretch ourselves even further. Self release is a good way to do this."
The new album is set to hit the streets in early march 2017.
Killigans
THE KILLIGANS were born in a filthy garage in 2004, hammered together out of the spare parts of other Nebraska bands and fueled by a love of good whiskey, great friends, late nights, buzzing tattoo needles and crusty old punk rock albums. They have existed in various incarnations since their inception, but as their rabid fans will testify, they have never failed to ignite the passions of anyone who wanders close enough to hear their foot-stomping, glass-raising anthems for tenacious underdogs, lonely vagabonds, and anyone who's just trying to make it in this world. Their rapidly-growing body of work draws from the most enduring, vibrant aspects of American music – the storytelling of folk, the fighting spirit of punk rock, the heartfelt poignancy of country and the unforgiving grit of rock 'n roll.
Since 2005 the band has cut their teeth with several high-profile gigs supporting bands such as Flogging Molly, the Aggrolites, Street Dogs, the Briggs, Reverend Peyton, Old Man Markley, Lucero, The Voodoo Glow Skulls, Larry and His Flask, Wayne Hancock, Those Darlins, The Tossers, Time Again, Left Alone, and Flatfoot 56. The band has since become one of the most revered live acts in the burgeoning Nebraska music scene, and their annual St. Patrick's Day show has become a phenomenon of its own.
In 2010 the boys were pleased to contribute their song "Lessons from the Empty Glass" to be used in Universal Studios big-budget epic kill fest Robin Hood. The band also released their 3rd album, HONOR, which found them shifting gears towards a stripped-down, catchy punk sound infused with rousing Clash-like choruses, circle-pit tempos and nuggets of wry barstool wisdom. More shows and Midwestern tours followed. The band also quickly realized they had a sleeper hit in the now acclaimed "Liquor Store", and are rarely allowed off a local stage without stumbling through their most popular drinking song.
The Sleights
The Sleights is a punk rock band hailing from Colorado Springs, Colorado. Formed in early 2014 the four piece has self-released five EPs, and LP and played many shows along the front range of Colorado, as well as 4 tours throughout the midwest and west coasts. Pulling from its strong punk rock and rock and roll roots, the band keeps the music short and simple, and the live shows fast and fun. The Sleights recorded their first LP in late 2018, which was released February of 2019. It was a split release between Rad Girlfriend Records and Swap Cabbage Records. A second record is planned and the band hopes to hit the studio early 2020.