Cervantes Masterpiece Presents
Tribal Seeds
KBong, THE EXPANDERS
Black Sheep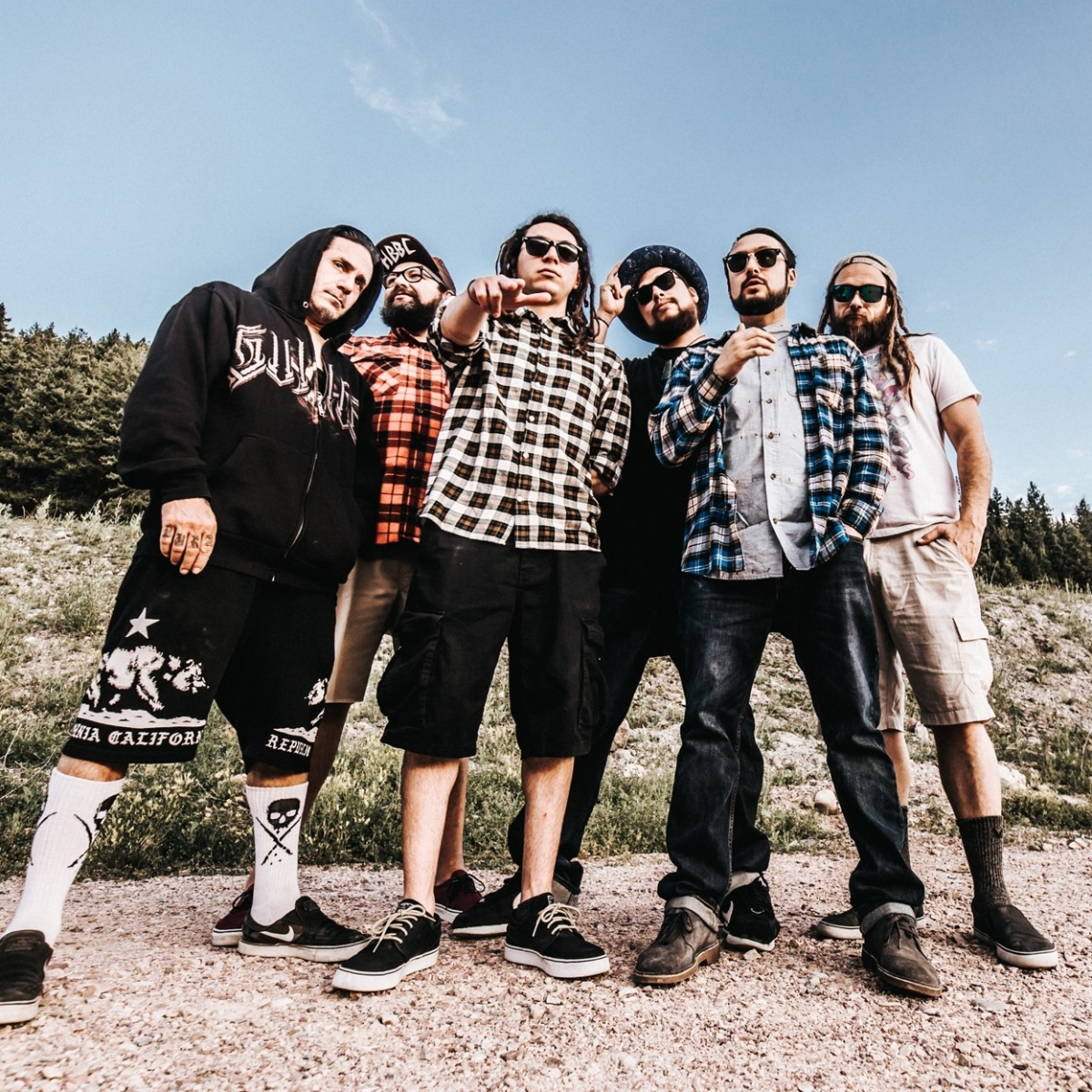 Artists
Tribal Seeds
Tribal Seeds' unmatched musical talent and authentic sound has brought them to the forefront of the reggae rock genre, as their art form has reached people of all ages across the United States, and worldwide. The band's debut, self titled album "Tribal Seeds" was released in 2008 with their second album "The Harvest" following, June of 2009. iTunes named both albums "Best Of" in the Reggae genre, for their respected years. Their debut album helped garner them the "Best World Music" title at the San Diego Music Awards in 2008, and "The Harvest," which contained fourteen new and original songs, debuted at the number 5 spot on the Billboard Reggae Charts. The tracks, written and produced by Tribal Seeds, were recorded and mixed by Alan Sanderson at Signature Sound Studios in San Diego, and mastered by Erik Lobson at Universal Mastering.


On July 19, 2011, Tribal Seeds gave listeners a brand new EP entitled "Soundwaves," which peaked at number 2 on the Billboard Reggae Charts. The band notes that the album was inspired by their life experiences, being on tour, and their desire to inspire youth to raise their voices and seek a higher consciousness.


On May 13, 2014 Tribal Seeds released their highly anticipated fourth album, Representing. The new album debuted at Number 1 on the Billboard Reggae Charts as well as the iTunes & Amazon charts. The new album is sure to not only reaffirm but solidify their pioneering classic blend of Roots and new era Rock-Reggae. The album brings you 12 original recordings and features some of the genres favorite stars: Don Carlos, Mykal Rose, Kyle McDonald (Slightly Stoopid), Vaughn Benjamin (Midnite), New Kingston and the band's own, Maad T-Ray and lead guitarist Gonzo.

Tribal Seeds have toured throughout the United States, and have also performed in Mexico, Guam & Aruba. They have shared the stage with artists such as Dave Matthews Band, Jack White, Red Hot Chili Peppers, Jane's Addiction, Skrillex, MGMT, Cee Lo Green, Jason Mraz, Matisyahu, Sublime with Rome, Taking Back Sunday, O.A.R., Pretty Lights, Steel Pulse, The Wailers, Pepper, Collie Buddz, Julian Marley, Stephen Marley, Gregory Isaacs, SOJA, Rebelution, and many more.
KBong
Kevin Bong, aka 'KBONG' is a multi-instrumental artist who is well known for his "key" role in reggae band Stick Figure. Touring with the group since 2012, KBong has solidified his place as one of the top keyboard players in today's current Reggae scene. On August 24 2018 KBong released his second studio album 'Easy To Love You,' produced by Johnny Cosmic and featuring Scott Woodruff (Stick Figure), The Movement, Raging Fyah, and the aforementioned Cosmic. Bong's easy going approach to music shows itself in the project. As Bong says, "Music is an expression of ourselves; it's an art form. Whether you're playing for one person or a thousand, music soothes the soul." Through his music, KBong hopes to inspire others to approach life with a positive mindset and maybe even pick up instruments themselves: "I encourage people to play music no matter what age! It's never too late." KBong's first studio album 'Hopes and Dreams' came out in 2014 and featured him as the primary song writer. The summer anthem "Livin Easy" featured Scott Woodruff and the rest of Stick Figure. Other collaborations on the album included singer/songwriter Hirie, producer Johnny Cosmic and producer Alific. In Bong's music you can hear a mix of catchy acoustic guitar riffs and surf vibes, as well as influences ranging from reggae to hip hop. Regardless of the influences, once you hear his style you'll be hooked because it's fresh and pleasing to the ears. You can check out KBong's new album now on all digital platforms and at kbongmusic.com, where you can also find his upcoming solo tour dates
THE EXPANDERS
The Expanders have come to be known for their vintage "rockers" style of reggae, played in the tradition of classic 1970s Jamaican groups like The Ethiopians, Culture, and The Mighty Diamonds. Their music emphasizes three-part vocal harmonies and strong songwriting. In addition to performing their own original material and rare Jamaican scorchers, since 2006 The Expanders have been the chosen backing band for legendary Jamaican singers when they come to California to perform. The group has backed classic artists Alton Ellis, The Maytones, The Ethiopians, The Wailing Souls, and many more. For two years in a row they were featured at the Sierra Nevada World Music Festival in Mendocino County where their performances were praised by The Beat magazine as having recreated "the old classic Kingston rocksteady sound to a T." They have been frequent guests on SoCal radio shows such as Reggae Central with Chuck Foster (KPFK 90.7 fm) and The Reggae Show with Junor Francis (KXLU 88.9 fm).