Grayscale
Hot Mulligan, WSTR, Lurk
Black Sheep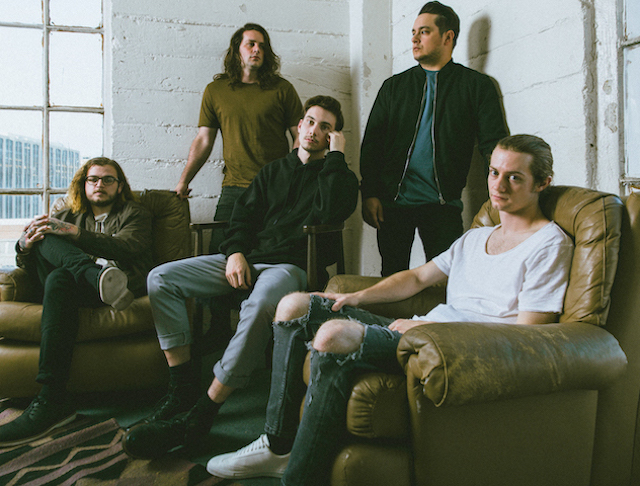 Artists
Grayscale
Since forming in 2011, when its band members were only in high school, the Philadelphia-based quintet—composed of vocalist Collin Walsh, guitarist/vocalist Dallas Molster, guitarist Andrew Kyne, bassist Nick Ventimiglia and drummer Nick Veno—has emerged quickly from the Philadelphia punk scene, establishing a solid fan base and sharing stages with the likes of The Maine, State Champs, Real Friends, Four Year Strong, Neck Deep, Trophy Eyes, and more. Working with producer Kyle Black (State Champs, Handguns, Hit The Lights) for their Fearless Records debut album, Adornment, Grayscale had honed their talent of constructing strong hooks, relatable lyrics and catchy riffs, all the while coming into their own distinguished sound. Through their unbarred emotion and unique blend of alternative rock and punk roots, Adornment, saw the band expand their sonic palette, further illuminating their skill of creating well-narrated stories paired with palpable emotion that urges listeners to dive in and craft their own narratives. After spending early 2019 with a new producer, MACHINE (Armor For Sleep, As It Is, Lamb of God), the band are back with new single "Painkiller Weather" which evokes feelings of nostalgia & personal reflection while telling the story of a person struggling with addiction.
Hot Mulligan
Michigan's upper peninsula is trapped under what seems like permafrost for most of the year. This chilling effect makes the landmass more comfortable with stationary lives rather than lives spent outside its natural sprawl. Hot Mulligan may have been born in this green giant, but they escaped its clutches shortly after high school to beat pavement and their own neuroses-at the same time.

Since 2014, the five-piece has gained ground for their earnest approach to songwriting, melding together the ferocious riffs of pop punk's latest wave with the tenacious vulnerability of indie rock. The marriage is one shared by many bands, but on Opportunities - their latest EP earning a re-release via No Sleep Records - the courtship entangles itself in new territories, mostly in those characterized by cavernous percussion, hooks so buoyant they bob up and down, and guitar and synth interplay that belong to a much older, bolder band.

The future is full of other excuses to keep moving, and for Hot Mulligan, they're easily jumping at the chance to speed up.
WSTR
Pop Punk from the slums of Liverpool, UK.